China is rapidly losing friends along its maritime and land borders
Nov 01, 2016 08:48 PM IST
The CCP leadership's decision to reshape the international and regional strategic environment, tough party-approved nationalist rhetoric, and the "China Dream" have ensured the hardening of Beijing's position on issues of sovereignty and territory
Since the 18th Congress of the Chinese Communist Party in November 2012, the world has been witness to the steady hardening of the Chinese State. As China's communist leadership prepares for the 19th party congress scheduled for late next year, it will undoubtedly take note of the arc of vulnerability that has begun to appear on China's periphery.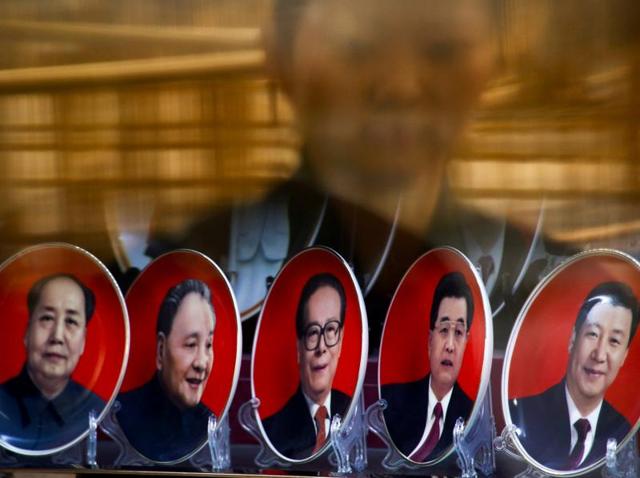 A watershed in contemporary Chinese politics, the 18th Congress emphasised stability and party supremacy. Chinese President Xi Jinping has used ideology and nationalism while implementing policies to expand the party's control and "legitimise" its monopoly on power. The Congress approved the assertive "China Dream", which calls for "rejuvenation of the great Chinese nation" or "recovery" of so-called former territories.
Read | India, China resolve to improve relations along LAC at border personnel meeting
The leadership's decision to reshape the international and regional strategic environment, tough party-approved nationalist rhetoric, and the "China Dream" have ensured the hardening of Beijing's position on issues of sovereignty and territory. China is consequently rapidly losing friends along its maritime and land borders.
China has a tenuous relationship with North Korea, where most recently there was the failure of North Korea's media to report on the 67th anniversary of their diplomatic ties. Relations with Japan are tense with intensified military activity around the Senkaku (Diaoyu) islands. China additionally persists in militarily enforcing its claim over 3 million square kilometres of the South China Sea, in the process encroaching on waters claimed by seven other countries. The Philippines filed an application contesting China's claims with the Permanent Court of Arbitration in The Hague which, in an unambiguous ruling in July, dismissed the basis for all of China's claims and dented China's image as a responsible power.
Read | India and China to continue talking on NSG membership, next meet soon
Countries in Southeast Asia are now wary and apprehensive of what China's rise might mean. Anti-China sentiment among the Vietnamese is high and China's relations with Singapore are prickly. China's assertive posture and growing claims on Indian territory have similarly put relations under serious strain. This has been accentuated by China's bid to de facto "legitimise" Pakistan's occupation of Kashmir, refusal to acknowledge Pakistan-sponsored terrorism, and blocking of India's efforts to join the Nuclear Suppliers Group and UN Security Council.
These tough, inflexible policies have had repercussions even in Hong Kong. Voices in Hong Kong recently called for "independence" and three young "anti-China" legislators were elected last month to the legislative council. There is visible tension in China's relations with Taiwan following the election of Tsai Ing-wen as Taiwan's president and Beijing's decision to compel her to declare that her Democratic Progressive Party will not work for independence.
Read | Modi celebrates Diwali with soldiers near China border
There are problems along China's south-west and western border in the Tibet and Xinjiang-Uyghur Autonomous Regions, which together comprise over half of China's territory. Violence and resentment among the Uyghurs also shows no sign of abating, despite Xinjiang's $1.06 billion security budget.
With the passing of old Soviet-era apparatchiks in the Central Asian Republics bordering Xinjiang and the growth of fundamentalist Islamist forces, the new leaders are likely to have less incentive in keeping the borders with Xinjiang sealed. The return of Uyghurs currently fighting alongside al Nusra or Islamic State and rising Islamic radicalism in Pakistan will add to China's difficulties.
Read | Not loving thy neighbour: A peek into the mindset of 'nationalist' China-bashers
Hemmed in by nationalist rhetoric and the upcoming party congress, Xi cannot contemplate a change in approach now even if he wants to as it will make him appear weak.
Jayadeva Ranade is president, Centre for China Analysis and Strategy
The views expressed are personal
"Exciting news! Hindustan Times is now on WhatsApp Channels
Subscribe today by clicking the link and stay updated with the latest news!"
Click here!