Assembly elections 2017: Arvind Kejriwal's national ambitions hit speedbreaker
Hindustan Times, New Delhi/Chandigarh/Panaji |
Jatin Gandhi/Chitleen K Sethi/Nida Khan
Mar 11, 2017 11:59 PM IST
The Aam Aadmi Party's national ambitions have taken a huge hit as the party failed to match its own expectations in Punjab and drew a blank in Goa.
The national ambitions of the Aam Aadmi Party (AAP) to become an alternative to the BJP by expanding its footprint beyond Delhi lay in a shambles on Saturday after it came a distant second in Punjab and failed to make a dent in Goa.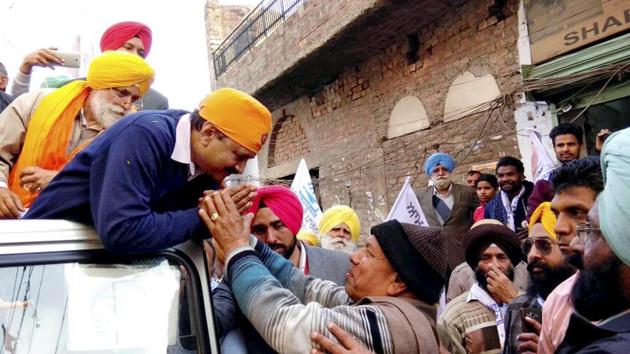 In Punjab, the AAP won just 20 seats against Congress' 77, contrary to pre-poll speculation that the party was a serious contender for wresting power in the state.
The results in Goa were more disappointing for the AAP. It failed to win a single seat in a 40-member assembly, with even its chief ministerial candidate Elvis Gomes losing. The former bureaucrat lost from Cuncolim, signalling a massive letdown for the party that was looking to give itself an electoral boost before the next round of assembly elections in Gujarat and Himachal Pradesh.
Somewhat confident of a good showing, particularly in Punjab, the AAP had already set its sights on Gujarat and drawn up plans for its leader and Delhi chief minister Arvind Kejriwal to tour the state every month ahead of elections scheduled at the end of the year.
But on Saturday as the results sank in, top leaders of the party went into a huddle in Delhi and Gujarat was far from their mind. "Gujarat was not even discussed. We are collecting data to analyse what went wrong and then we will focus on the municipal elections in Delhi," a member of the party's political affairs committee (PAC) confessed.
The normally combative Kejriwal struck a somber note, tweeting that he 'bows before the people's verdict." He had claimed during the campaign that the AAP will win "more than 100 of the 117 seats in Punjab." In his tweet, he said "the struggle will go on".
Though not a washout, the party's performance in Punjab fell way short of its own expectations.
The Punjab and Goa showing were a setback but Sanjay Kumar of the Centre for Study of Developing Society felt it was not the end of the road for the AAP. "If they are smart enough, they could gain in the longer run. The learning should be to focus on work and not rhetoric. This marks the end of the euphoria that they have been trying to ride," Kumar said.
Follow
Karnataka election
news, exit polls, election schedule and results on Hindustan Times