Punjabi-vs-outsider issue not on voters' minds: AAP's Sanjay Singh
Feb 06, 2017 08:53 AM IST
An interview with Sanjay Singh, the AAP's Punjab affairs in-charge, on poll eve in the state. He says: "People of Punjab have given overwhelming response to our campaigning, even in the absence of a CM face. They want to bid good riddance to a government that promotes drugs and goondaism."
An interview with Sanjay Singh, AAP Punjab affairs in-charge, on poll eve in the state.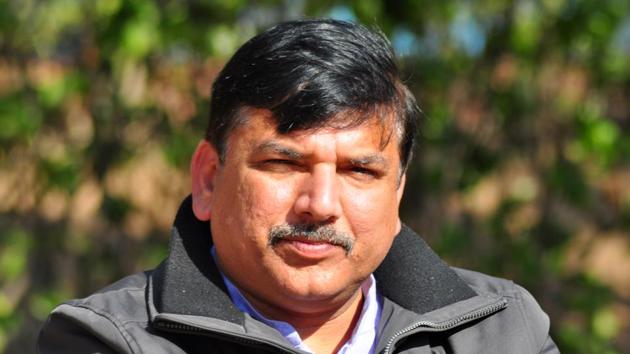 HT: Does Arvind Kejriwal want to become the Punjab chief minister?
Sanjay: We have clarified it several times... When we form the government, the CM will be a Punjabi. Notwithstanding the rival parties' propaganda, Kejriwal will continue to be the New Delhi CM.
HT: AAP is the only party that has not declared its CM face? Did it affect the campaigning?
Sanjay: People of Punjab have given overwhelming response to our campaigning, even in the absence of a CM face. They want to bid good riddance to a government that promotes drugs and goondaism.The CM candidates declared by the Congress and SAD-BJP combine are discredited politicians.
HT: AAP is perceived as supporting Khalistanis. Why?
There is no question of AAP supporting any separatist movement in India, including Khalistan. Ours is a party that emerged out of a revolutionary movement with Bhagat Singh as the idol... These allegations are part of politics of hatred that the Congress and Akalis indulge in.
HT: What about Kejriwal staying at an ex-militant's house in Moga?
An SHO has been staying in the same house. The ex-militant had also met Parkash Singh Badal. Does it mean they have links with terrorists? The people of Punjab are not naive. They will do what their conscience tells them is right.
HT: AAP split after the Sucha Singh Chhotepur episode. Was it avoidable?
All parties come under stress during ticket distribution. We were prepared for it. In recent months, we managed to bring back many people back into the party fold.
HT: AAP is seen as a party of outsiders. Will this affect voting?
The Punjabi-versus-outsider agenda is not on the voters' minds. AAP hasn't fielded a single non-Punjabi... We are just working here selflessly.
Also read | Interview with CM Badal
Follow
Karnataka election
news, exit polls, election schedule and results on Hindustan Times