Articles by Aditi Chatterji
New luxury multi-storey apartment blocks cropping up in the city represent the culminating apex of the new landscapes of urban power that have penetrated the skyline of postmodern Kolkata of the early 21st century.

Updated on Oct 13, 2022 03:05 PM IST
Preservation and restoration are the way forward for so many of our historic towns and cities. The benefits are not just the preservation of our past but also by way of tourism and all its attendant economic benefits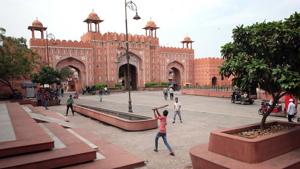 Updated on Sep 22, 2019 05:14 AM IST
Traditionally, Indian cities have been marked by social segregation of the sexes and castes. This has to change.

Updated on Oct 17, 2018 11:23 AM IST
For the first time in history, the majority of the world population lives in urban areas and the urban population is growing at a higher rate than the rural population. Even as luxury housing and apartments mushroom in Kolkata, the weaker and more vulnerable sections have to huddle under bridges or camp out on pavements

Updated on Apr 07, 2017 07:08 PM IST
It'll be a shame if a great country born out of immigrant blood, sweat and toil should hate Indian ethnic groups owing to the wealth they've lost to the immigrant brown community

Updated on Mar 15, 2017 07:48 AM IST