An old-school journalist who has survived teleprinters, telex, fax and bromides, Anupam is now trying to find his bearings in a digital world. He also edits a few copies when he is not disoriented.
Articles by Anupam Bordoloi
For many Hindus, it did not matter if it the azaan was a purely Islamic tradition. Many woke up to the azaan and never complained. It made sense as the time was just perfect to get ready a for day on their farmland.

Updated on Apr 27, 2017 07:35 AM IST
Long before BJP won Assam last year, the party and the RSS set in motion a grand plan to retell the region's history from their point of view – using Lachit Borphukan, a hero for every Assamese

Updated on Mar 01, 2017 03:57 PM IST
A Facebook post by a girl in a Assam town about alleged sexual harassment by a group of motorcycle-borne people has become a rallying point for students and activists across the BJP-ruled state, demanding security for women and arrest of the unidentified accused

Updated on Feb 16, 2017 06:42 PM IST
The story of Panneerselvam and Sasikala battling for control of Tamil Nadu has an interesting side-note: the North-South divide in India has once again been thrust into the spotlight

Updated on Feb 15, 2017 01:23 PM IST
It is a quest Prof Stephen Hawking, acknowledged as one among the most brilliant minds ever, has described in a simple but telling sentence, "We must know." If there is anybody who can be trusted on the necessity of the project - named Breakthrough Listen - it must be Hawking.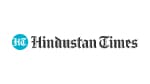 Updated on Jul 21, 2015 07:45 PM IST
Cricket, for all practical purposes, is a gambler's game; all the talent is a waste if luck, even that tiny fraction of it, is not on the right side. It is a fatalistic view of life and wonderful game of cricket but true nevertheless.

Updated on Jun 23, 2015 04:58 PM IST
A US panel on religious freedom has criticised the BJP-led government on the controversial 'ghar wapsi' campaign and said minority communities in India have come under increasing attack since the "religiously-divisive campaigning" during last year's general elections.

Updated on Apr 30, 2015 02:11 PM IST
Hindustan Times |
By
Anupam Bordoloi & Rezaul Laskar
, New Delhi
Cricket, like life, is beautiful for its fleeting moments of joy and, perhaps, even sorrow. For all its beauty, an exquisite cover drive is over the moment the ball crosses the boundary rope. It's almost like the end note of Beethoven's Fifth Symphony. And that gives this beautiful game an almost fatalistic nature, the inevitability of an end that comes all too soon.

Updated on Mar 26, 2015 06:56 PM IST
Mark Shand, the brother of Duchess of Cornwall Camilla and brother-in-law of Prince Charles, died in New York on Wednesday after falling and suffering fatal injuries on his head. He was 62.

Updated on Apr 25, 2014 12:52 AM IST
Nationalreport.net claims to be the US' most independent news site. "Men in India are already beginning to celebrate as the annual Assam Rape Festival is just days away," it says in an article. Assam police start probe.

Updated on Nov 09, 2013 10:52 AM IST
As India's first mission to Mars, Mangalyaan, blasted off to space on Tuesday, a senior Isro scientist closely associated with the grand project said that the red planet is the most "plausible" site for human settlement if mankind ever needs a second home. Anupam Bordoloi reports.

Updated on Nov 05, 2013 08:44 PM IST