Anushka is a member of the Front Page team for the Mumbai edition of Hindustan Times.
Articles by Anushka Mohite
Vijay Tendulkar was accused of turning cult hero Phadnavis into a Marathi Machiavelli; the play was banned after 19 performances and revived later

Updated on Dec 17, 2017 03:36 PM IST
There seem to be several young artists in Mumbai for whom making Ganpati idols is more than just about devotion

Updated on Aug 18, 2017 10:36 AM IST
In the second half of every year, this time from August 25, Mumbai plays host to its favourite God for up to 12 days. The preparations, however, begin months in advance.

Updated on Aug 18, 2017 04:53 PM IST
Mumbai city news: The film is a biopic on gangster Dawood Ibrahim's sister, who is also known as 'Queen of Mumbai'.

Updated on Jul 19, 2017 09:42 AM IST
From being evening recreational zones to becoming the mecca of cricket, the city's biggest open spaces has something for everyone

Updated on Apr 21, 2017 03:56 PM IST
The restoration of the central hall is part of the second phase of the entire project, which began in 2009. The first phase included the restoration of the library and the durbar hall.

Updated on Jan 23, 2017 08:35 PM IST
This New Year's eve, Shivaji Mandir, Mumbai's landmark Marathi theatre near Dadar's Kabutar Khaana, shut well before midnight. Gone are the days when it used to host special night shows and even orchestras to ring in the new year...

Updated on Jan 02, 2017 05:44 PM IST
What began as an impersonation of Sachin Tendulkar on his birthday has backfired in spectacular fashion for comedian Tanmay Bhat

Updated on May 31, 2016 01:12 AM IST
Mumbai's street markets are vibrant, bustling with people and easy on the pocket. If you aren't interested in buying anything, you can just wander about, soak in the local character and take some arty photographs.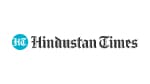 Updated on Jan 22, 2012 01:34 AM IST
Steeped in their linguistic heritage, young, Marathi-speaking playwrights, poets, actors, writers and musicians reject narrow definitions of Maharashtrian identity and embrace Mumbai's multi-culturalism.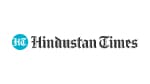 Updated on Oct 24, 2010 01:15 AM IST
Hindustan Times |
By
Ameya Bhise and Anushka Mohite
, Mumbai