Articles by Anushree Chatterjee
Young couples are picking up the tabs for their own weddings. The soirées are smaller but there's money left over for ever after. See how they pulled it off

Updated on Sep 22, 2023 03:44 PM IST
The stand-up comedian talks about being trolled, his favourite songs, and advice he would give his younger self

Updated on Sep 08, 2023 04:35 PM IST
Adjusting to life with a furry friend is tough enough. It's harder when the world beyond still won't acknowledge the bond

Updated on Aug 05, 2023 07:32 PM IST
No one's waiting for Friday night to go out. The party starts as early as Monday, across cities in India, as people head out every day of the week

Updated on Jul 19, 2023 07:06 PM IST
Indian films and TV shows about the movie industry should focus on human drama, offer a glimpse into the past, and go beyond the surface, according to experts

Updated on Jul 19, 2023 07:35 PM IST
Take dinner-party hosting up a few notches with tricks that will impress the boss, the buddies and the snootiest cousins

Updated on Jul 21, 2023 05:29 PM IST
From gym gear to luxury handbags, from impulse snacking to indulgent dining, here's how we emerged from the lockdowns with a new sense of what is essential

Updated on Aug 06, 2023 11:56 AM IST
Most initial impressions of Sri Lanka are those of palm-lined beaches and azure seas. But Nuwara Eliya stands as a mystic counterpoint to these primary notions.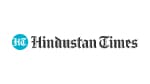 Updated on Jan 25, 2011 03:11 AM IST
Hindustan Times |
By
Anushree Chatterjee
, New Delhi
At Nuwara Eliya, visit Horton Plains for an encounter with the ethereal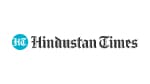 Published on Jan 23, 2011 08:46 PM IST
Life is a beach on Spain's southern coast that oozes sleepiness, ease and a rustic charm, writes Anushree Chatterjee.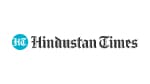 Updated on Oct 09, 2009 08:07 PM IST
Hindustan Times |
By
Anushree Chatterjee
, Costa Del Sol, Spain