Articles by Aparna Piramal Raje
The author and public speaker recounts a recent trip with a difference – she travelled with a book club, reading about the country as they went.

Updated on Nov 24, 2023 10:09 PM IST
The recent suicides in Kota highlight the need to focus on students in high-pressure environments. Resilience building in students is key.

Published on Sep 09, 2023 09:53 PM IST
Collaborate with other parents to delay access to social media, and create a family tech agreement that balances children's voices with parental control.

Published on Jul 07, 2023 09:55 PM IST
Mental health conditions need to be managed — not just by individual, but by their entire ecosystem, including caregivers, friends and allies, work colleagues, medical professionals, and anyone who loves and cares for us.

Updated on Mar 29, 2023 08:30 PM IST
'What does mania feel like? To me, (it) is a tornado. It is an illusion. It is misguided energy. It is imagination at its best—and worst. And it is visceral,' says author Aparna Piramal Raje.

Updated on Jun 17, 2022 05:48 PM IST
Aparna Piramal Raje offers an essential guide to making hybrid meetings, workshops and classes more holistic, engaging and productive.

Updated on Mar 11, 2022 05:07 PM IST
Given what faces young women of the country, how can a mentorship programme really help? It is imperative for young girls as well as the systems within which they operate

Updated on Sep 18, 2021 12:51 AM IST
Aparna Jain's new book, Own It, is essential reading for everyone serious about fostering a gender-neutral workplace.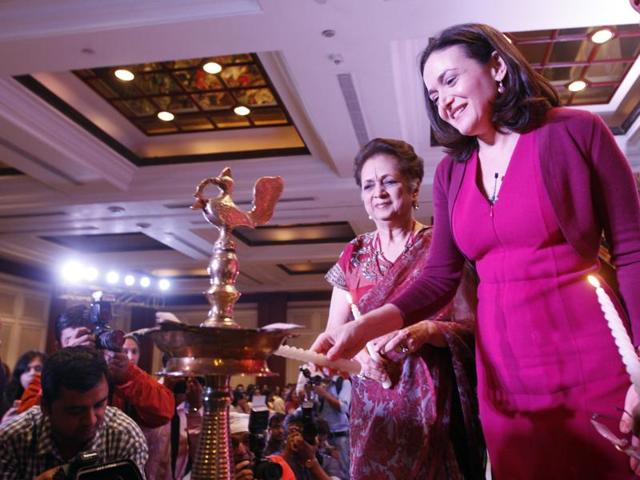 Updated on Apr 02, 2016 02:07 PM IST
Hindustan Times |
By
Aparna Piramal Raje