Articles by Arjun Gargeyas
The Indian state needs to address the ability to utilise technology as a credible foreign policy and diplomacy tool

Published on Sep 19, 2022 01:36 PM IST
With Taiwan and China being key parts of the global semiconductor ecosystem, how will increased cross-Strait tensions affect the industry?

Updated on Aug 13, 2022 06:09 PM IST
The 2021 semiconductor initiative by India cannot be allowed to stall in momentum and the urgency factor has to be brought into the picture. Effectively and efficiently utilising India's position in the global semiconductor value chain is through the development of a thriving design ecosystem in the country

Updated on Sep 07, 2022 11:46 AM IST
Recent progress by the State has showcased the government's intent. But a holistic strategy is in need to facilitate its further advancement.

Published on Jun 09, 2022 08:42 PM IST
Here are the three main areas of focus that Quad should focus on to create an immediate impact in the technology domain:

Published on May 20, 2022 06:46 PM IST
Responses by global technology conglomerates and Big Tech corporations towards the Ukrainian invasion highlight the important role of tech companies in a State's economy

Updated on Mar 16, 2022 08:10 PM IST
Adequate attention to those who can contribute to developing quantum technology must be the government's top priority


Published on Jan 14, 2022 07:06 PM IST
To succeed, it is essential to reflect on the difference between being able to manufacture one line of chips and achieving semiconductor self-sufficiency or even becoming a key manufacturer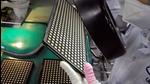 Updated on Dec 02, 2021 09:10 PM IST
By
Pranay Kotasthane and Arjun Gargeyas
With AI and advanced semiconductor technology an integral part of Industry 4.0, the impact of AI chips on the global technology landscape will gradually evolve in the coming decade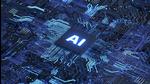 Updated on Nov 18, 2021 01:30 PM IST
The control of critical technologies and their supply chains remain essential for all States to project their geopolitical influence. However, having a grip on the governance mechanism of these critical technologies in the form of technical standards can be a gamechanger in the geostrategic field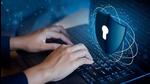 Updated on Sep 22, 2021 02:30 PM IST