Articles by Arun Prakash
India needs a maritime modernisation plan that will look beyond "port-led development" to address other shortcomings in the sector

Published on Oct 21, 2023 10:42 PM IST
Recent army chiefs' meet sought to course correct the perception about Indo-Pacific as a maritime grouping. For India, Navy continues to be a force-multiplier

Published on Oct 03, 2023 03:13 PM IST
As a nation committed to 'no first use', it is of critical importance that the adversary never be in doubt about the credibility of India's nuclear deterrent

Updated on Oct 18, 2022 07:34 PM IST
China's aggressive push in the Indian Ocean necessitates a response. But to bolster India's maritime strength, Delhi will need to urgently effect a raft of changes

Published on Aug 22, 2022 09:57 PM IST
This piece is not being written in defence of the man, but as an expression of anguish by a senior citizen and a cry of dismay by a Veteran at this insensitive act of the State

Updated on Dec 23, 2016 07:24 PM IST
The budgetary appropriation for defence marks an increase of 34 per cent over last year's allocation, but a large chunk will be absorbed by Sixth Pay Commission liabilities, writes Arun Prakash.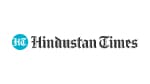 Updated on Jul 07, 2009 12:11 AM IST
Agencies |
By
Arun Prakash
Lack of maritime intelligence has also been the Navy's bane for years. So we understood the handicap the R&AW worked with and felt that it was the Navy's duty to help, writes Arun Prakash.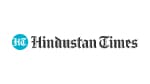 Updated on Dec 22, 2008 11:12 PM IST