Articles by Bhupender Yadav
Discussions and outcomes during India's G20 presidency can become global markers to measure progress in critical areas

Updated on Jul 31, 2023 10:39 AM IST
India took a defining step to curb pollution caused by littered and unmanaged plastic waste on July 1, 2022, when a ban was imposed on the manufacture, import, stocking, distribution, sale and use of identified single-use plastic items, which have low utility and high littering potential

Updated on Jun 30, 2023 08:23 PM IST
The issue of marriage concerns society, and society's opinion on this issue cannot be excluded. The voice of society is best reflected in Parliament

Published on Apr 20, 2023 06:47 PM IST
MISHTI, launched by PM Modi, is a significant step in providing nature-based solutions for mitigating the effects of cyclones and storm surges and our fight against the climate crisis.

Published on Mar 20, 2023 06:46 PM IST
This year's climate meet was branded as the COP for Implementation, and significant breakthroughs were achieved on climate action, including mitigation, adaptation, finance, technology transfer and capacity building.

Published on Nov 25, 2022 08:16 PM IST
The ban is a significant step towards building a sustainable planet we can proudly hand over to the next generation. We can eliminate SUPs from our daily lives with everyone's participation and combined efforts.

Published on Jul 07, 2022 09:36 PM IST
A new book, Modi@20: Dreams Meet Delivery, provides a long, hard look at the PM's journey from those who saw it from close quarters

Published on Jun 01, 2022 10:38 AM IST
The Government of India accords high significance to wetlands conservation and seeks to mainstream its full range of values at all levels of developmental planning and decision-making.

Published on Feb 03, 2022 08:54 PM IST
In the 2,300-page-long verdict, the Special Court analysed all aspects of the case, including witness testimonies and the evidence produced in great detail and came to the conclusion that none of the charges were sustainable.

Updated on Oct 09, 2020 05:58 AM IST
He did not just embrace technology early; he has used it to deepen democratic accountability, reach out to citizens

Updated on Jul 22, 2020 07:59 PM IST
Health infrastructure was ramped up. The poor received support. Stronger economic foundations were laid

Updated on Jun 25, 2020 08:56 PM IST
Unsustainable development has hit its limits. India will have to return to gram swaraj and integral humanism

Updated on Apr 06, 2020 09:06 AM IST
It will help childless couples, while ensuring that the surrogate mother, and the child, do not suffer

Updated on Feb 06, 2020 06:21 PM IST
In its present form, the bio-tech authority Bill is anti-people, anti-environment.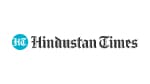 Updated on Aug 27, 2012 08:26 AM IST