Bobby Ghosh was editor-in-chief of Hindustan Times. He has spent over two decades covering international affairs, including long stints as correspondent and editor in the Middle East, Asia, Europe and the US. He tweets as @ghoshworld
Articles by Bobby John Varkey
On Day 2 of the Hindustan Times Leadership Summit, supermodel Naomi Campbell talks about her love for India, the saree, yoga, Aishwarya Rai, magazine covers and colour discrimination on the ramp.

Updated on Dec 01, 2017 10:46 PM IST
Vikas Khanna and Gaggan Anand, at Hindustan Times Leadership Summit, have a tip for chefs — 'Give up your life and pick up the knife'.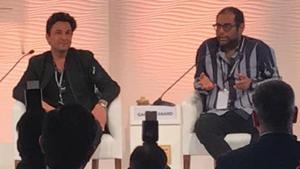 Updated on Nov 30, 2017 09:12 PM IST
Hindustan Times, New Delhi |
By
Danish Raza and Bobby John Varkey
With all the great beaches it has to offer, chances are you'll never run out of options for places to laze around in Mauritius. Unless, of course, you get weary of more of the same powdery white sands you've been whiling away your time on! Here are some more options:

Updated on Dec 08, 2014 04:50 PM IST
The young in urban India want the country to change and progress faster. Paradoxically though, they remain overwhelmingly conservative in their values and materialistic in their aspirations.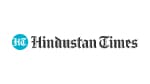 Updated on Sep 03, 2015 07:41 PM IST
Could Amitabh Bachchan's Yudh play the messiah Indian TV needs so terribly? For a nation sedated with mindless saas-bahu serials, or with star-crossed lovers struggling with their permutations and combinations, Yudh is indeed a welcome change.

Updated on Jul 19, 2014 02:33 PM IST
Never mind what our politicians say about girls wearing short skirts to pubs or their insistence on making their primitive views on premarital sex reach people. The problem with such films is the premise they start with: they dictate how women can be viewed, regarded, and used.

Updated on Jul 03, 2014 03:20 PM IST