Articles by Camilo Fernandes
Sachin Tendulkar and Virender Sehwag formed one of India's most formidable opening pairs, especially in limited overs cricket with 4387 runs in 114 innings.

Updated on Dec 06, 2016 12:06 PM IST
Forty lucky early-bird registrees get golf lessons at Bombay Presidency Golf Course

Updated on May 30, 2016 01:42 PM IST
All the hype and hoopla that had gone into projecting the showstopper of the 'fastest growing combat sport in the world' which hit 'India with a bang' ended in a premature whimper as American Bob Sapp tapped the floor in submission with not even two minutes on the clock against Britain's James Thompson.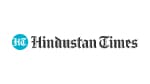 Updated on Mar 12, 2012 12:06 AM IST
Kenya's Laban Moiben and Ethiopia's Netsanet Achamo Abeyo won the respective men's and women's classic distance in the Standard Chartered Mumbai Marathon on Sunday morning. Camilo Fernandes reports.

Updated on Jan 16, 2012 01:13 AM IST
"Will it be cool in the city?" asked a Kenyan athlete who will be running in the ninth edition of the Standard Chartered Mumbai Marathon, at the elite athlete gathering on the eve of the race. That was a question high on most athletes' minds.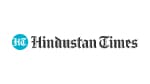 Updated on Jan 15, 2012 01:00 AM IST
The Indian elite athletes fared the best in the men's half-marathon one-way dash from Bandra to CST with Coorg-based BC Tilak shattering the course record. Tilak, who plans to graduate to the full marathon next year, breasted the tape in an hour, four minutes and 45 seconds and was followed by Railways' Soji Mathew (1:05:04), his Army Sports Institute (ASI) teammate Kheta Ram (1:05:32) and Parsaram Bhol (1:05:32), all inside the old mark of 1:05:44 set by two-time winner Surender Singh in 2008.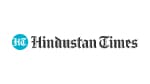 Updated on Jan 16, 2011 11:49 PM IST
Almost an hour of drab goalless action had the capacity crowd here praying for something to happen. Bashiru Abass Mohammed obliged and finally gave them something to cheer about with a sublime finish, reports Camilo Fernandes.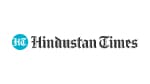 Updated on Nov 08, 2009 11:04 PM IST