Charu Gupta is an associate editor with Hindustan Times who edits and rewrites for print and online editions.
Articles by Charu Gupta
Railway budget was merged with Union budget for the first time.

Updated on Feb 01, 2017 01:42 PM IST
Finance minister Arun Jaitley in the budget 2017 gave a boost to rural economy, which has borne the brunt of demonetisation, by setting aside record funds for MNREGA scheme and boosting skill development.

Updated on Feb 01, 2017 04:43 PM IST
A gathering of the leaders of the world's top 20 economies can never be short of drama. The two-day G20 conference in China's Hangzhou had quite a start after the tarmac dust-up between the US side and Chinese officials over President Barack Obama's arrival.

Updated on Sep 05, 2016 07:43 PM IST
The security council has held two informal polls in which 12 candidates participated, and in each the highest-ranked woman was in third place.

Updated on Aug 21, 2016 10:27 AM IST
Did Prime Minister Narendra Modi's Independence Day speech put Delhi chief minister Arvind Kejriwal to sleep?

Updated on Aug 15, 2016 02:06 PM IST
With its thick forests, vast seas and 1,200 lakes, Estonia has a lot to offer to adrenaline junkies as well as nature lovers. Ten reasons why you should explore the country.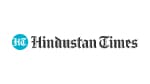 Updated on Jun 12, 2015 02:19 PM IST
Lady Hardinge Medical College (LHMC) has the rare distinction of being one of only two all-girl medical colleges in the world.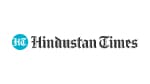 Published on Jan 30, 2006 12:21 AM IST
IT?S that time of the year again. The schedule is hectic, after all examinations are a serious business. It becomes all the more important to perform if you carry the expectations and hopes of a relatively nascent idea ? of providing home and a normal life to the less privileged.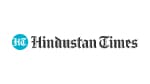 Published on Jan 13, 2005 12:34 AM IST