Articles by G Kishan Reddy
India is home to over 1,200 museums representing our rich and diverse blend of the cultural, religious and scientific achievements over the years

Updated on May 20, 2023 01:32 AM IST
The blueprint India has set itself for the next 25 years can be the basis of a shared global future with joint prosperity. India's presidency will strive for a rules-based global order, and equitable growth in a holistic and inclusive manner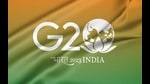 Published on Dec 22, 2022 08:57 PM IST
In 1948, Patel unfurled the Tricolour after Hyderabad merged with the Indian Union. 75 years later, HM Amit Shah will hoist the national flag and kick off the celebrations as we shed the vestiges of our colonial past and baggage.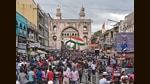 Published on Sep 14, 2022 09:11 PM IST
Many people participated enthusiastically in the programme and adopted it as their own. From Kashmir to Kanyakumari, from Kibithu to Kutch, one could see the infectious energy and the sense of ownership with which India participated in the movement. This can be attributed to what the flag signifies to every Indian

Published on Aug 16, 2022 07:33 PM IST
Over the last seven years, yoga has seen a revival in our national consciousness. At the same time, as a gift to the world, yoga has been embedded deeply into the global consciousness.


Updated on May 03, 2022 12:37 AM IST
The culture ministry, through the Rashtriya Sanskriti Mahotsav, showcases the 3Cs of India's heritage — culture, craft, and cuisine, reinforcing the cherished goal of Ek Bharat Shrestha Bharat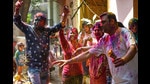 Updated on Mar 23, 2022 10:51 PM IST
Nations that celebrate together, bond together. Therefore, the role of festivals in acting as a glue that binds the country cannot be missed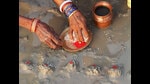 Published on Jan 13, 2022 08:04 PM IST
Since ancient times, Bharat has had a long tradition of emphasising duties and responsibilities. As we look towards India over the next 75 years, we also need to highlight the duties of our citizens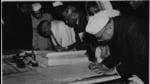 Updated on Nov 26, 2021 11:34 AM IST
The inauguration of the Kushinagar international airport is another step that will facilitate the travel of Buddhist pilgrims to a revered site. Pilgrims, historians and heritage enthusiasts can visit Kushinagar, and also discover other historically significant locations such as Lumbini, Kapilavastu Kesariya Stupa and Sravasti.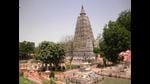 Updated on Oct 19, 2021 10:56 PM IST
The targeted outreach programmes to promote inclusive and sustainable tourism as people begin to travel will ensure India's potential is realised as we celebrate 75 years of Independence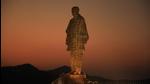 Updated on Sep 26, 2021 07:51 PM IST