Ganesh is working with Hindustan Times since 1986. He has worked as a proof reader, copy editor and is now in the reporting team. Writes on public issues and covers city events.
Articles by Ganesh Upadhyay
Bihar chief minister Nitish Kumar has declared that he has case relating to murder and attempt to murder against him.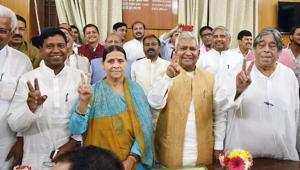 Updated on Apr 30, 2018 03:48 PM IST
The six-year-old cow was operated on at Patna's Bihar Veterinary College where doctors removed the plastic waste from the animal's stomach. The government plans to raise awareness on the dangers of such waste in our environment.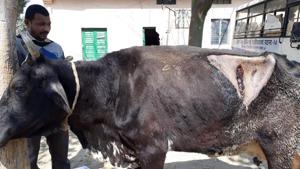 Updated on Feb 20, 2018 07:26 AM IST
'A Ram temple will be built at Ayodhya and a Sita temple at Sitamarhi in north Bihar, the birth place of Lord Ram's consort, as one cannot imagine Ram without Sita', said Swamy, a Rajya Sabha MP.

Published on Oct 15, 2017 09:21 PM IST
Sita Sahu, a councillor from ward number 58 of Patna City area, defeated Rajni Rai by three votes in a close contest in Patna here on Monday.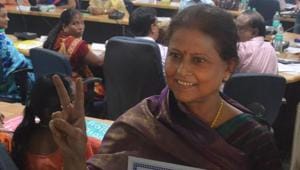 Updated on Jun 19, 2017 02:59 PM IST
A lensman captures life pre and post-prohibition in Bihar.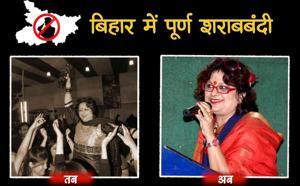 Updated on Apr 05, 2017 06:59 AM IST
Cops were busy checking passenger baggage for liquor, rather than ensuring that only bonafide passengers, holding confirmed tickets, travelled on reserved berths on trains.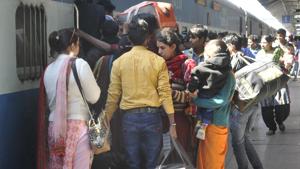 Published on Mar 17, 2017 11:52 AM IST