Articles by Gulveen Aulakh
Taiwan's Foxconn has pulled out of its joint venture with Vedanta in India, which had planned to invest $20bn in semiconductor manufacturing

Updated on Jul 11, 2023 08:05 AM IST
Reliance Industries Ltd will invest ₹2 lakh crore to roll out its 5G services in key cities such as Delhi, Mumbai, Chennai and Kolkata by Diwali and across India by December next year, chairman Mukesh Ambani announced on Monday as part of a plan to expand and diversify his business.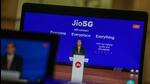 Published on Aug 29, 2022 11:48 PM IST
Reliance Jio, India's largest telecom operator, led the purchases, becoming the sole carrier to buy 220MHz of paired airwaves in the pricier 700MHz band across all 22 circles.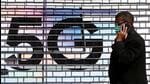 Updated on Aug 02, 2022 12:58 AM IST
The Union government cleared on Wednesday the auction for fifth generation (5G) telecommunications spectrum, paving the way for the process to begin before consumers soon get access to ultra-fast connectivity on their mobile phones.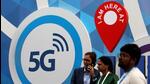 Updated on Jun 15, 2022 11:28 PM IST
By
Gulveen Aulakh and Rajeev Jayaswal
, New Delhi
The total commitment from over 100 global and domestic investors is more than the ₹6,300 crore allotment size to anchor investors, they said, requesting anonymity. However, a formal anchor book allotment is yet to begin.


Published on Apr 26, 2022 06:16 AM IST
Experts said that continued emphasis on the importance of mobile connectivity and broadband for economic development, especially in rural India, will further boost telecom and associated sectors.

Published on Feb 02, 2022 07:32 AM IST
Alphabet Inc., the parent of Google, will buy a 1.28% stake in Bharti Airtel for $700 million and invest $300 million over the next five years in commercial arrangements.


Published on Jan 29, 2022 05:00 AM IST
The changes will be directed towards encouraging local manufacturing and increasing local sourcing of components.

Published on Jan 28, 2022 04:32 AM IST