Jatin Kumar is Content Producer with the organisation for three years. He is with the school supplement, HT Students' edition of the paper. He has done feature stories for education supplement of the paper.
Articles by Jatin Kumar
Venkateshwar International School, Dwarka, sector 10, organised its annual nursery function on Saturday amidst great pomp.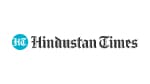 Updated on Feb 26, 2012 12:00 AM IST