Articles by Pallav Nayak
PM Narendra Modi and BJP chief Amit Shah will join party MPs for the fast. The BJP blames Opposition parties for the washout of this year's budget session of Parliament.

Updated on Apr 10, 2018 07:55 PM IST
At the 15th HT Leadership Summit, Yogi Adityanath said if parties to the Ayodhya dispute agree on a solution and inform the government, it will oblige.

Updated on Sep 23, 2018 09:36 PM IST
New Delhi, Hindustan Times |
By
Pallav Nayak
At HTLS 2017, Reliance Industries chairman Mukesh Ambani says India's rise will be higher and more attractive than that of China because it will be more "equitable and inclusive".

Updated on Sep 23, 2018 09:36 PM IST
A vocal supporter for liberal rights, Gauri Lankesh was on Tuesday evening shot by assailants at her home in Bengaluru on Tuesday evening.

Updated on Sep 06, 2017 08:59 AM IST
Home Minister Rajnath Singh has briefed Parliament about his visit to Pakistan where he sought the "strongest" action against countries that back terrorism and pilloried those who eulogise terrorists

Updated on Aug 05, 2016 09:31 PM IST
By
Saubhadra Chatterji and Pallav Nayak
, New Delhi
AAP leader Arvind Kejriwal seems outmatched by BJP's PM candidate Narendra Modi in Varanasi. But winning isn't the only goal in politics, more so for Kejriwal. Here are top 5 reasons why it makes political sense for him to take on Modi. Kejriwal: India's Hugo Chavez?

Updated on Mar 17, 2014 01:38 PM IST
With just 10 days to go for the Commonwealth Games, Delhi chief minister Sheila Dikshit answers a volley of questions asked by the Hindustan Times readers on the Games preparations, the controversies involved and the chances of the success of the Games. Excerpts…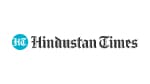 Updated on Sep 23, 2010 02:51 PM IST
Hindustan Times |
By
Atul Mathur/Pallav Nayak
, New Delhi
Delhi Chief Minister is 'praying' for the success of Commonwealth Games but she tells hindustantimes.com readers to judge her after the sporting event is over. Dikshit further rejected readers' allegations that the Games will trouble Delhiites and that the city made a 'mistake' by hosting the event.Watch Video | Read chat transcript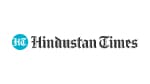 Updated on Sep 23, 2010 10:32 AM IST
Hindustan Times |
By
Pallav Nayak and Atul Mathur
, New Delhi