Articles by PDT Achary
The ordinance decision would effectively nullify the May 11 judgment of the Supreme Court that handed over control of services to the elected Delhi government

Published on May 23, 2023 08:15 PM IST
If India is the mother of democracy, it becomes an obligation to ensure that conditions are created for the smooth functioning of Parliament


Published on Aug 01, 2022 09:52 PM IST
The legislative assembly of Delhi is the competent legislature to bring about an amendment to the Act under Part 9A of the Constitution for this purpose, whenever it feels the need to do so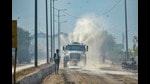 Updated on Mar 23, 2022 06:24 PM IST
The Speaker, constitutionally speaking, is not required to act on the advice of the council of ministers. He can independently fix the date of election of the deputy speaker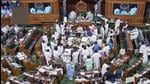 Updated on Oct 04, 2021 05:45 PM IST
The Constitution provides for a separate secretariat and separate rules of recruitment of officials for each House. The V-P seems to have fully understood the purpose of this constitutional provision, and has upheld a great tradition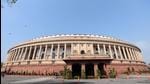 Updated on Sep 13, 2021 06:39 PM IST
The House can discuss any matter of public importance. Freedom of speech of legislators prevails over a self-imposed restriction

Updated on Aug 08, 2021 07:05 PM IST
The rule of sub-judice is a needless restriction on the freedom of speech in the House. The restrictions on the committees are not sanctioned either by the Constitution or by the rules of the House.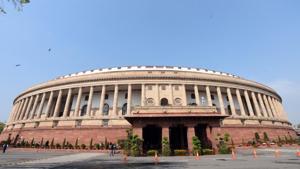 Updated on Sep 09, 2020 08:07 PM IST
Most of our arms deals come under the scanner mainly because of a lack of national consensus on defence preparedness. PDT Achary writes.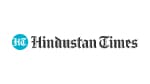 Updated on May 20, 2012 09:06 PM IST
Parliament can tailor the ambit of the public accounts committee to probe all aspects of the 2G scam, writes PDT Achary.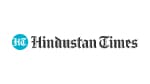 Updated on May 30, 2011 10:09 AM IST