Articles by Prerna Jain
A middle-aged man in a village in western Uttar Pradesh feeds stray dogs, a normal practice in his community. Dogs are an integral part of our culture.

Updated on Sep 08, 2023 09:13 PM IST
The discovery of a red-wattled lapwing's nest provokes a rumination on the many folk beliefs about this high strung bird with a hysterical shriek

Published on Aug 04, 2023 10:12 PM IST
The author reminisces about swings in the month of sawan, but also reflects on the disappearance of swings for monkeys in the Tughlaqabad area.

Updated on Jul 13, 2023 08:28 PM IST
The appearance of a squirrel sets off a meditation on our feelings for the creatures that provide hours of entertainment in gardens

Updated on May 31, 2023 10:03 PM IST
While mothers of all species are protective, birds and animals are better than humans at setting their children free

Updated on May 15, 2023 08:45 PM IST
From the loud anthem of the brown-headed barbet to the frenetic dance of the purple sunbird, love is in the air for Delhi's birds

Updated on Mar 21, 2023 06:18 PM IST
A meditation on the appearance of these magnificent blooms that signal spring in Delhi

Updated on Feb 28, 2023 05:25 PM IST
Manure, vegetable waste and dry leaves are precious materials much sought after by every avid gardener. Author and photographer Prerna Jain writes about the enduring passion for composting that she developed during the lockdown

Updated on Jan 04, 2023 07:01 PM IST
On the sad loss of a green spot that has pushed out numerous birds and small animals from a Delhi neighbourhood

Updated on Nov 25, 2022 04:12 AM IST
Close your eyes and listen to the sounds around you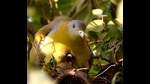 Updated on May 07, 2022 06:22 PM IST
Delhi is home to a dazzling variety of birds. A few birders like Prerna Jain discover the wonders in their own back gardens. A selection of her photographs

Updated on Sep 16, 2017 04:18 PM IST
Hindustan Times |
By
Prerna Jain