Saad Ghani writes on Books and Culture, for the daily Entertainment & Lifestyle supplement, HT City
Articles by Saad Ghani
As the living heritage of Shahjahanabad slowly crumbles to dust, take a tour of those parts still standing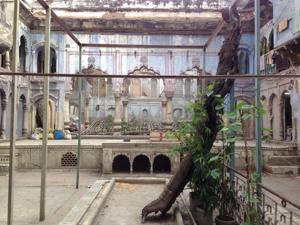 Updated on Jun 11, 2018 05:50 PM IST
A quintessentially Delhi dish, Nahari was originally meant to be eaten on an empty stomach in the morning in cold weather. Get out of bed and tuck in

Updated on Nov 04, 2017 09:36 PM IST
Born in historic walled city of England, York on September 29, 1907, WH Auden was a poet of general ideas, which were mostly political in nature but there was a discernible virtuosity in his verse.

Published on Sep 29, 2017 05:14 PM IST
Deputy director of the Warsaw Rising Museum, Dr Pawel Ukielski, talks about the role of Britain and France in WWII, Warsaw Uprising, and reconstruction process of Poland's capital.

Updated on Sep 28, 2017 07:55 PM IST
Egyptian photographer Laura El Tantawy, with her project, In the Shadow of Pyramids, has managed to capture the 18-day-long revolution in Egypt that resulted in ouster of president Hosni Mubarak.

Updated on Sep 25, 2017 07:06 PM IST
An exhibition called A Phoenix from the Ashes features 30 photographs that depict the tranquil pre-war Warsaw, its destruction at the hands of German Army during World War II and its post-war reconstruction.

Updated on Sep 29, 2017 05:06 PM IST
Spanish writer Enrique Vila-Matas' Vampire in Love is a surreal tale that compels the reader to confront the complexities of hopelessness and weariness, but with a touch of humour.

Updated on Sep 25, 2017 06:44 PM IST
More and more employees are feeling the heat due to their hectic work-life and stiff competition. Here's how to deal with it.

Updated on Sep 13, 2017 06:39 PM IST
Born 132 years ago, on September 11, DH Lawrence is more relevant to our age than perhaps he was to his own.

Updated on Sep 11, 2017 05:01 PM IST
American novelist Ottessa Moshfegh's Homesick For Another World — a collection of short stories — is filled with dark humour and explores the harsh realities of life.

Updated on Mar 27, 2017 09:12 PM IST
The families that live on the ground floor of Punjabi Academy — they were evicted from their homes six years ago — are still awaiting the court verdict, their entire existence in a limbo.

Published on Feb 16, 2017 09:17 PM IST
Author Jerry Pinto who has won Sahitya Akademi award 2016 talks about his creative process as a writer, occupational hazards of being a writer and why he chose mental health as the subject of his first novel.

Updated on Jan 05, 2017 08:00 PM IST
This ongoing exhibition in the Capital explores the relationship between man and nature.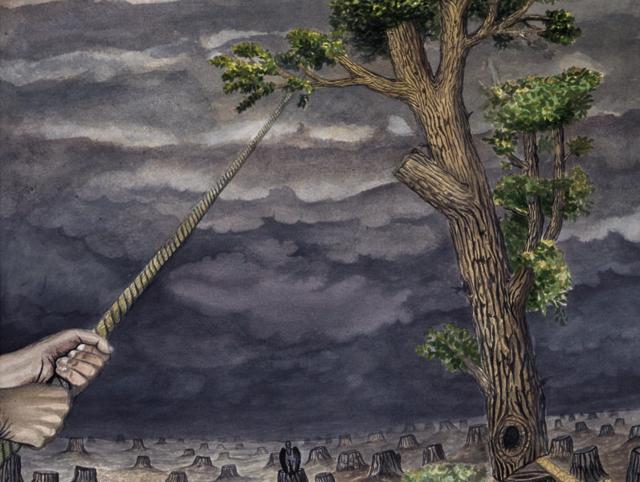 Updated on Nov 22, 2016 06:52 PM IST
Iranian photographer Azadeh Akhlaghi recreates gruesome scenes through staged photograph from Iran's history to give viewers a glimpse into the country's atrocious past.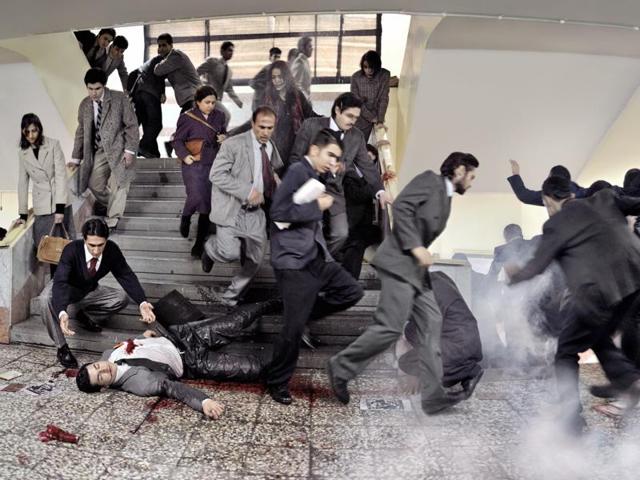 Updated on Oct 27, 2016 09:15 AM IST