Articles by Sameer Patil
In this simmering cauldron, the TTP's violent attacks in Islamabad and Punjab will only raise the people's ire against the Pakistani State and the army for their inability to provide security — a potentially game-changing development in an election year

Updated on Jan 04, 2023 08:10 PM IST
In the last year, ISKP, through its violent attacks, has attempted to create instability in Afghanistan and beyond to trigger propaganda for its jihadi goals.


Published on Oct 06, 2022 06:47 PM IST
Khan's possible ouster is unlikely to bring any radical change in India-Pakistan relations. The bilateral relationship has plateaued since PTI came to power.


Published on Mar 27, 2022 07:27 PM IST
Pakistan's anti-India cyber activity must be viewed in the backdrop of its new Cyber Security Policy 2021, which seeks to position the country as an important participant in the global conversation on cyber security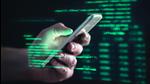 Updated on Nov 17, 2021 12:56 PM IST
By
Aditya Bhan and Sameer Patil
Last week's cyber attack crippled one of the largest pipelines in US, Colonial Pipeline. This was a case of ransomware attack, where hackers usually threaten to block the system or publish the targeted company or victim's confidential data, unless a ransom is paid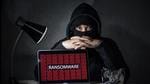 Updated on May 20, 2021 06:16 PM IST