Articles by Srishti Yadav
The announcement came against the backdrop of a crisis in wheat production and should be weighed against three considerations.

Published on Jul 01, 2022 07:51 PM IST
Potter fan speaks: I was introduced to Harry Potter when I was nine and I have been obsessed ever since. I remember reading it for the first time and being awestruck thinking that such a magical world actually existed out there.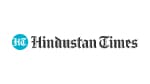 Updated on Aug 02, 2011 02:53 PM IST
Hindustan Times |
By
Srishti Yadav
, New Delhi