For last 19 years working in Hindustan Times. Currently posted in Kolkata, I am the Dy. Chief Photographer, the highlight of my career include covering several parliamentary and assemblypolls, the Lalgarh and Singur agitations and I've also done several national and international sports assignments.
Articles by Subhendu Ghosh
While the city went into a tizzy over the 'World's Tallest Durga' at Deshapriya Park, the 'Smallest Durga' — that quietly took shape in one corner of Kumartuli — has drawn much less attention despite its creative brilliance.

Updated on Oct 28, 2015 05:46 PM IST
Forty-three-year-old wood sculptor Bhabani Biswas hails from a village in Naxalbari. Influenced by the iconic CPI(M-L) ideologue Kanu Sanyal, he quit the path of violence and started to eke out a humble living from his artistic pursuit around 20 years ago. Subhendu Ghosh reports.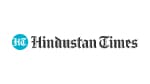 Updated on May 08, 2011 12:41 PM IST
Given his looks and size, it is easy for Vikash Dhorasoo to be inconspicuous in India. Part of the France squad that finished runners-up in the 2006 World Cup during which he also made a short film called Substitute, the artistic midfielder spoke to HT on Friday.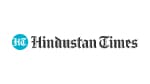 Updated on Feb 19, 2011 01:44 AM IST
Hindustan Times |
By
Subhendu Ghosh/HT
, Kolkata