Sukhdeep Kaur is an assistant editor with the Punjab bureau. She covers politics, social issues and special projects, including on-the-ground reporting during critical situations.
Articles by Sukhdeep Kaur
Amid the war of words between the Badals and Bharatiya Janata Party (BJP) MP Navjot Singh Sidhu, the Congress on Thursday bowled a googly to the saffron party, inviting the cricketer-turned-politician to its fold.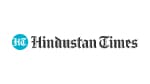 Updated on Sep 19, 2013 11:40 PM IST
The visit of Prime Minister Manmohan Singh to Chandigarh on Saturday saw some curious "misses" within his own party. In the list sent by his office to the PMO, Punjab Congress president Partap Singh Bajwa's name figured at the top among state party leaders who were to welcome the PM on his arrival at Chandigarh.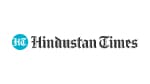 Updated on Sep 14, 2013 11:37 PM IST