Sumeda is a content producer. She edits for the Himachal, Haryana, Jammu & Kashmir and Punjab news desks of Hindustan Times. She is also part of the regional online portal and social media team.
Articles by Sumeda
Many children from in and around Himachal Pradesh also attended the literature festival, which saw experts from diverse backgrounds on one platform.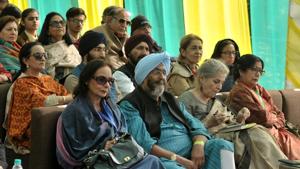 Updated on Oct 15, 2018 05:20 PM IST
Hardly, any eye was left dry, when a clip on the poem which, author-journalist Nirupama Dutt, who knew Pritam well, described the poem as one which perhaps garnered as much attention as her ode to Waris Shah.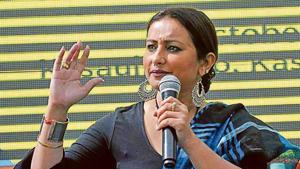 Updated on Oct 15, 2018 05:21 PM IST
Hindustan Times, Kasauli |
By
Aishwarya Khosla and Sumeda
While Annie Basant and St Teresa made invaluable contribution to the Indian society in their own ways, there are several stories of women who came from the West and made India their home.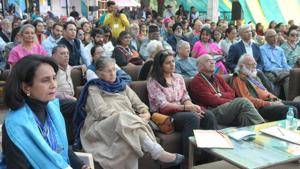 Updated on Oct 14, 2018 03:22 PM IST
The author-politician, who donned the hat of a spiritual guru, gave an insight to his idea of Hinduism, which he said couldn't be matched with Hindutva.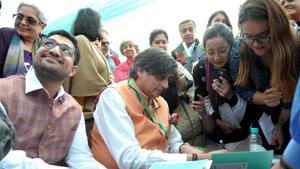 Updated on Oct 14, 2018 03:14 PM IST
The Pakistani media has said it has lost six civilians and two soldiers in the mortar shelling by the Border Security Forces on villages along what they called the 'Working Boundary'.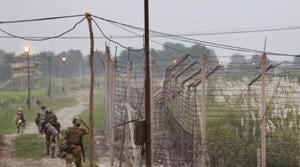 Updated on May 24, 2018 01:03 PM IST
Personalities are important, but we forget the animals associated with them, said a Colonel (retd) at the Military Literature Festival in Chandigarh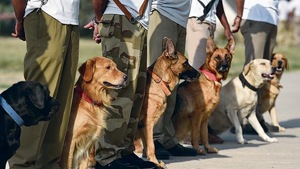 Updated on Dec 10, 2017 10:04 AM IST
Police claimed as the venue — Lake Club — falls in a silent zone, the programme was violating norms and leading to noise pollution.