Sumeer Singh is a staff correspondent at Ludhiana. He covers industry, transport, district courts and sports.
Articles by Sumeer Singh
With the biggest democracy carnival of world just round the corner, sports despite being an integral part of Punjabi culture, found no mention in the manifestoes of all the candidates contesting Lok Sabha elections.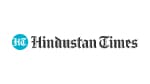 Updated on Apr 06, 2014 10:39 AM IST
The cast and crew of upcoming movie 'Rubba Maaf Kareen', based on honour killing, visited the city on Tuesday to promote it.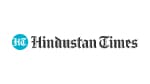 Updated on Mar 25, 2014 08:02 PM IST
Each year ahead of the Kabbadi World Cup, the sports department leaves no stone unturned to introduce new developments and complete all its pending works at the Guru Nanak Dev Stadium, but no one seems to be bothered what follows next.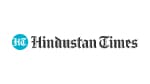 Updated on Mar 26, 2014 09:26 PM IST
City-based hockey goalkeeper Harjot Singh Dhaliwal (20), who is a recent addition to the Indian hockey team, is optimistic of being picked up for the upcoming Hockey World Cup scheduled to begin from May 31st in Netherlands.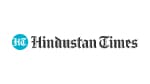 Updated on Mar 24, 2014 10:06 PM IST
Two judokas, trainees of Sports Authority of India, Ludhiana, will be representing Punjab in the upcoming National Federation Cup Judo Championships 2013-14, which is scheduled to begin from March 27 in Andhra Pradesh.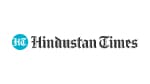 Updated on Mar 11, 2014 09:24 PM IST
Having been adjudged as the 'best hitter' at the recently concluded USA vs India Baseball League held at Jaipur from February 7 to 16, 30-year-old Ramesh now hopes to represent the country in more international tournaments. India won the five match series 3-2, and in his first outing, while representing the country, he scored three home runs in one of the matches to guide the team to victory.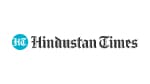 Updated on Mar 09, 2014 09:19 PM IST
The legendary marathon runner Fauja Singh was in the city for a biography signing ceremony titled 'Turbaned Tornado' written by renowned writer Khushwant Singh.The book written on the legend's life spanning 102 years portrays the journey of Fauja Singh quite vividly.

Updated on Mar 07, 2014 04:22 PM IST
Since the 'Model code of conduct' prior to the upcoming 'Lok Sabha' elections is in effect now, the directorate of income tax investigation organised a press conference at its Rishi Nagar office on Thursday to share its plan of action.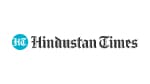 Updated on Mar 06, 2014 09:06 PM IST