Articles by Syed Zafar Islam
What is welfarism under Modi? It involves an efficient State that delivers on its promises and refuses to accept corruption as a fait accompli in politics.

Updated on Apr 28, 2022 07:39 PM IST
An analysis of the Narendra Modi government's budgets proves that it has always been pro-middle class. Since coming to power in 2014, the BJP government has been working hard to improve the standard of living of the middle class

Updated on Jan 19, 2022 08:11 PM IST
Without the ultimate consumer of goods and services — the citizen — no reform can survive, industry can't sustain itself, markets can't expand, exports won't surge, farmers won't proposer, and India's growth story can't continue. And that is why the definition of reforms must be broad and take into account the most vulnerable.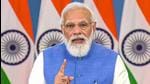 Updated on Sep 27, 2021 07:23 PM IST
Finance Minister Nirmala Sitharaman has created a buzz in the market. Her budget will help rebuild consumer confidence

Updated on Feb 03, 2021 06:38 AM IST
Whether India will carve out a key role for itself in the new world order or not will depend a lot on how quickly it becomes an economic powerhouse

Updated on Oct 13, 2020 07:32 PM IST
The focus has been on the supply-side. Expect measures, within bounds of fiscal prudence, to boost demand

Updated on Jun 02, 2020 11:40 AM IST
The PM's excellent ties with world leaders and his call for collaboration will help India preserve lives and livelihoods

Published on Apr 16, 2020 05:57 PM IST
Unlike in the past, the Modi government's schemes have reached the poorest sections of the Muslim community.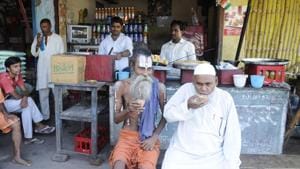 Published on May 13, 2019 07:55 AM IST