Articles by Vaidik Dalal
Like an older Michael Jordan transitioning from dunking the ball to shooting fadeaway jumpers, Messi is doing a whole lot more with the ball — and leaving an indelible impact on the game.

Published on Dec 16, 2022 11:55 PM IST
By
Vaidik Dalal, howindialive.com
In every World Cup, there are always some young players who break out, shine, gather the attention of the world, and eventually clinch lucrative moves to top clubs


Published on Dec 10, 2022 12:34 AM IST
By
Vaidik Dalal, howindialives.com
Since the Open Era of tennis began in 1968, only a handful of modern greats, men and women, have done equally well in both these majors separated in time by a month and in character by a whole lot more.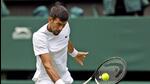 Published on Jun 25, 2022 12:02 AM IST
By
Vaidik Dalal, howindialives.com
Come Sunday, either City or Liverpool will win the EPL for the fifth straight year. In this EPL era defined by them, the count reads three titles for City and one for Liverpool. Whichever side adds to that tally on Sunday, they will do so with at least 90 points out of the maximum 114 points available – a prolific count that has defined each of these five titles


Updated on May 20, 2022 10:59 PM IST
By
Vaidik Dalal, howindialives.com
New Delhi: Following a shock semi-final exit to India in the 2017 one-day international (ODI) World Cup, the Australian women's cricket team hit the reset button


Published on Apr 08, 2022 09:57 PM IST
By
Vaidik Dalal, howindialives.com
The first is a formal-non formal sector divide. The second is an urban-rural divide


Updated on Feb 14, 2022 02:33 PM IST
According to Reserve Bank of India (RBI) data, Punjab is ranked 14th among Indian states by gross domestic product (GDP) and 17th by per capita GDP. Its GDP growth slowed to 4% in 2019-20, from 6% in the two preceding years. In 2020-21, the state's GDP contracted 7%.

Updated on Feb 11, 2022 02:45 AM IST
As the government prepares for the second phase of the lockdown, it has announced that states will lift restrictions on individual districts and cities based on their protection from, and exposure to Covid-19.

Updated on Apr 16, 2020 05:29 AM IST
howindialives.com |
By
Vaidik Dalal
The import of safety scrutiny of Boeing 737 Max 8 extends to passenger safety, airfares, flight operations—and the health of Boeing itself.

Updated on Mar 13, 2019 09:45 AM IST
howindialives.com |
By
Vaidik Dalal
As the AAP govt prepares to present its final full budget, an analysis of its four previous budgets shows a regime that has been successful in expanding the size of its funding pie and allocations to its stated areas of focus, but not quite in seeing through those allocations the way it would have liked to.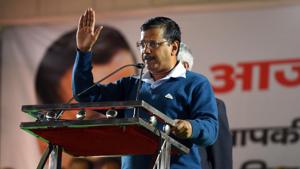 Updated on Feb 26, 2019 07:34 AM IST
howindialives.com |
By
Vaidik Dalal