Husband told her to pick between him and studies, she chose both
Mar 08, 2016 01:39 PM IST
Rekha Rathore from Indore, Madhya Pradesh, teaches in Indore while pursuing graduation. Asked to choose between education and her husband, she opted for both.
"I choose both— you and education. And it is possible to have both."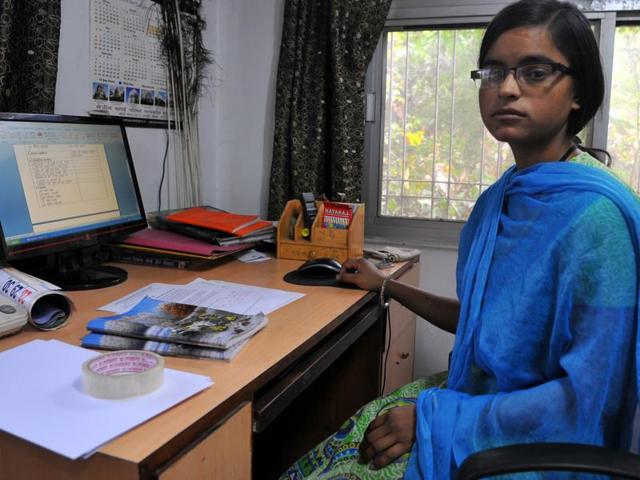 Nineteen-year old Rekha Rathore said this to husband Mithun, a carpenter, days after their wedding in 2014. He had asked her to choose between him and her desire to continue studying.
Impressed by her resolve, Mithun left his native Sarvar Jambudi village and moved with Rekha to Indore where she teaches at the Barli Development Institute for Rural Women in Indore while pursuing graduation.
"I don't like to live in Indore. It is 30 kilometres from my village," said Mithun, who sells vegetables in the city. "But I've come for Rekha because my mother told me to support her."
Rekha, now 21, plans to study further. "I want to get a master's degree in social science and PhD in environment protection. I will convince my husband for this too," she said with a smile.
Over the past two years, Rekha's determination to pursue education has changed her husband, mother-in-law and brothers.
Mithun stopped consuming alcohol after the wedding and also cut down on chewing tobacco. Her mother-in-law, Raju Bai, who thought an educated daughter-in-law would be disobedient, is finally convinced that Rekha's decision will help secure the family's future.
The young woman's elder brother, a commerce graduate, works as a driver while the younger one, a class X topper, is preparing for the IIT entrance examination.
Rekha's life has been full of struggle. She was born in a family of marginal farmers and her parents stopped her studies after she cleared class IX in 2009.
For a year and a half, she worked as farm labourer, earning Rs 50 a day. But she learnt about the institute in Indore from others who studied there and joined it after persuading her mother.
"Rekha has a lot of willpower," said the organisation's director, Tahera Jadhav. "The other women here like her a lot."