Critics' review: Besharam an experiment for Ranbir in action-comedy genre
Hindustantimes.com |
, New Delhi
Sweta Kaushal
Oct 02, 2013 09:54 PM IST
Ranbir Kapoor's much-awaited film Besharam is out in theatres. Dabangg director Abhinav Kashyap's latest directorial venture brings together the Kapoor family on-screen for the first time. However, the critics do not seem impressed.
Film:
Besharam
Director:
Ahinav Kahsyap
Starring:
Ranbir Kapoor, Pallavi Sharda, Rishi Kapoor and Neetu Kapoor
Ranbir Kapoor's much-awaited film Besharam is out in theatres. Dabangg director Abhinav Kashyap's latest directorial venture brings together the Kapoor family on-screen for the first time.
While Besharam is an experiment for actor Ranbir Kapoor in action-comedy genre, the film tests the callibre of Abhinav Kashyap. His debut directorial venture Dabangg proved to be a hit at the box office - but the film had Salman Khan who has an expertise in pulling off non-sensical comedy in an impressive manner. Incidently, Salman's fans accept him with the kind of comedy Dabangg shows.
Will this experiment work with Ranbir? Only time will tell if the box office numbers for Besharam match those of Dabangg, but the film certainly fails to impress the critics.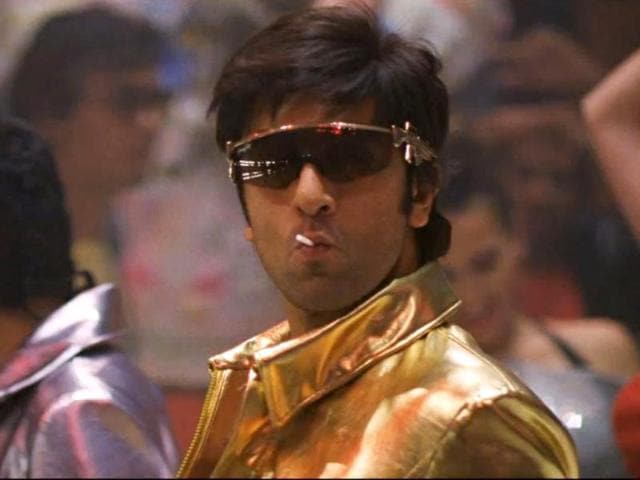 Most reviewers find the whole concept a bit off the mark.
: "The flesh is willing but the spirit weak in Besharam, Abhinav Singh Kashyap's unimaginative tribute to seventies Hindi cinema. When it's not trying to jolt audiences out of the stupor they are likely to slide into, Besharam turns over every cliché from the Big Black Book of Hindi Movie Plots section that lists "Robin Hood-inspired Thief Takes Good Turn After Heart is Stolen."
, "Filmmakers need to learn that rabid formulaic ideas can be created with crisp writing too."
The critics, nonetheless, are happy with the performances. Mohar Basu writes, "Ranbir Kapoor is earnest and brilliant as Babli. Pallavi Sharda is average with a pleasant screen presence. There is barely anything vastly impressive to mention about her."
, "Performances are not bad. Ranbir is charming and honest. Rishi and Neetu Kapoor do their fair bit. Pallavi Sharda as RK's love interest is not bad but again, has very little to do. All the actors are simply wasted as the plot doesn't give them any scope to entertain."
couldn't agree more: "This is Ranbir's experiment to see whether he can successfully do the films that Salman Khan, Ajay Devgn and Akshay Kumar have knocked out of the park. Can't blame him for trying to do something different. And talented he is, because he does it as well as his seniors."
However, the performances fail to lift up the complete cinematic experience for the critics.
According to Rohit Khilnani, it was Salman's charm that worked in Dabangg, not Abhinav's" , "The reason Filmmaker Abhinav Singh Kashyap succeeded the first time with Dabangg was because he had Salman Khan who is capable of pulling off all the possible non nonsensical scenes and dialogues given to him; it works with Salman's fans almost all the time. Now the director tries to do something similar with Ranbir Kapoor and does it work? Obviously not!"
Nandini Kamath writes "Kashyap positions Kapoor in the centre of the frame whenever possible and lets the actor run all over the movie to the exclusion of other characters. It works to the extent that Kapoor is a star in the popular Hindi cinema mould and can command attention in the dreariest of moments, but even screen gods can't convert water into wine."
Mohar Basu writes, "Besharam has too many shortcomings and lacks the ravishing junk delight of calamitous ending that commercial flicks usually generate."
Rohit Khilnani writes, "There is a lot of mismatch in Besharam. The leading man and leading lady together look odd and lack chemistry."
Sarita A Tanwar, however, finds a few things worth praising: "What I love about Besharam is the references and nods to various Hindi films from Gaddar (Rishi trying to uproot a hand pump to beat up the baddies) to Mr India (Babli's gang of orphan kids) to Sholay to DDLJ (the doggie romance with the track Tujhe Dekha Toh Yeh Jaana Sanam playing in the back). There are many more. Makes you wish the entire film was in that spoofy space."
However, it may be a one-time watch for a few, writes Mohar Basu: "There are no outrageously significant elements that makes it a compelling watch which in the end rankles deeply! But if cinema is your way of enjoying nachos and popcorn for you, Ranbir's shamelessly 'Besharam' avatar will do for you! "