Critics' review: John Day fails to thrill
Hindustantimes.com |
, New Delhi
Sweta Kaushal
Sep 13, 2013 03:08 PM IST
Randeep Hooda, Naseeruddin Shah-starrer John Day releases today. The debut venture of director Ahishor Solomon is supposed to be a thriller but critics do not find it exciting enough. Read on..
Ahishor Solomon's debut directorial venture John Day, a thriller that brings the teacher-student duo of Naseeruddin Shah and Randeep Hooda on screen promises a lot with the kind of films both the actors have given us.
The film also stars Elena Kazan, Vipin Sharma and Shernaz Patel.
While Naseeruddin easily blends into all kinds of characters in most of his films, Randeep has featured in some interesting thrillers of our times. Critics, however, are not thrilled by the latest offering from the duo.
SPOILERS AHEAD


Both Naseeruddin Shah and Randeep Hooda play what they know best - characters that hardly ever smile with happiness - with malaise, yes but not happiness. We have seen Randeep Hooda with his evil smile. We see the same grey shade of the actor in John Day.
The story revolves around John Day (Naseeruddin Shah) and a corrupt cop Gautam (Randeep Hooda) who have their haunting pasts to deal with.
The actors have performed well on their part. Some of the best scenes are actually masterpieces of acting more than anything.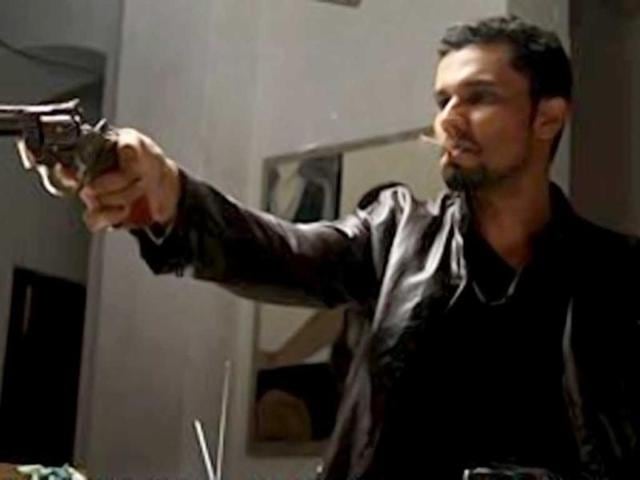 Randeep Hooda and Naseeruddin Shah have skills that deserve better cinema than John Day. Talking about the performances, Mihir Fadnavis writes for Firstpost, "The venerable Naseeruddin Shah in his best performance since Sona Spa."
Khalid Mohamed writes for Deccan Chronicle, "This black coffee of a movie is also redeemed by yet another masterly peformance by Naseeruddin Shah, duly acknowledged as the finest living actor, but who seldom goes home with fat pay packets or trophies from the glitzy award ceremonies."
However, the gory scenes that overflow throughout the film bother the critics. There is too much blood on the screen for the weak-hearted.
Taran Adarsh writes for Bollywood Hungama, "John Day is dark, sinister and edgy. You need to have a strong stomach to absorb the aggression and ghastly sequences that unfurl on screen."
Mihir Fadnavis agrees: "Why can't this film be subtle?"
Mohar Basu writes for Koimoi, "Ahishor Solomon's John Day is an absolute disaster zone despite a promising style of storytelling."
Produced by Anjum Rizvi of A Wednesday fame, John Day is made on a budget of Rs 17 crore. The film will be screened at around 900 screens.
The review can be concluded in the words of Mohar Basu: "Though Naseeruddin Shah's acting helps, the film revels in morbidity and audaciously flaunts its comatose story."
Tweet speak:
?@manishalakhe: all those who sighed over Randeep Hooda, please miss #JohnDay He's so terrible you'll miss his angst ridden cello playing in Jism2
@abcmetoo: Watch #JohnDay for Randeep Hooda, Naseeruddin but do not expect their kind of movie.


Have you watched the movie? Share your views in the comment box below.