Deepika Padukone is not the 'heroine' in Ram-leela
Hindustantimes.com |
, New Delhi
Sweta Kaushal
Nov 19, 2013 07:16 PM IST
Edgy and violent like an Anurag Kashyap film, Sanjay Leela Bhansali's Ram-leela lacks a strong female lead the director is known for. Despite the initial promise, Deepika's Leela turns into a Bollywood stereotype.
The camp rivalry and unabashed battles in Goliyon ki Rasleela Ram-leela remind you of Anurag Kashyap. However, in his attempt to make a crime-saga as guilt-free and devious as Kashyap's, Bhansali seems to have ignored the former's strong female lead characters.
Deepika Padukone, Ranveer Singh-starrer Ram-leela has its moments but those die too soon, killing our hopes.
SPOILERS AHEAD


When Ranveer Singh makes his entry as Ram, you can see Bhansali subverting tradition. Ranveer strips as women drool, a clear flight from the other Bollywood men drooling over Munnis and Sheilas. However, this momentum is carried on through Supriya Pathak and Richa Chaddha's characters while Deepika's Leela eventually turns into a Bollywood .
The beginning of the is auspicious though. As Deepika kisses a stranger she likes in the film, the Bollywood heroine takes a leap ahead. However, soon we see her wailing helplessly in the clutches of goons hired by her own clan!
Interestingly, Supriya Pathak - as Baa - and Richa Chaddha - as Deepika's
bhabhi
– play more empowered characters. While Baa ensures she has her way even in others' lives, the
bhabhi
makes her best efforts to bring Ram and Leela together.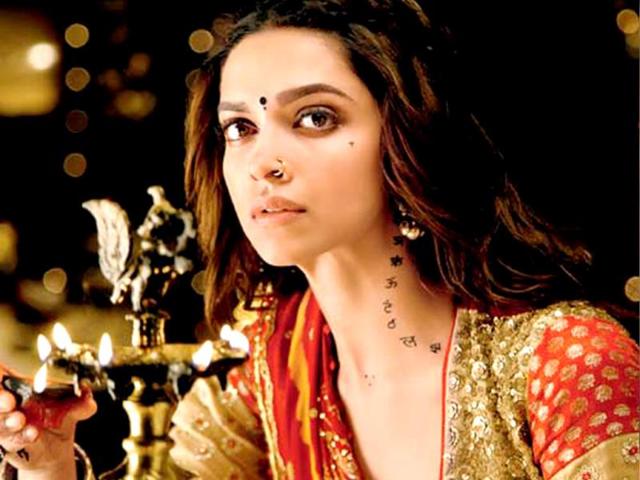 From allowing Leela to escape with Ram to getting assaulted by goons from the rival camp in an attempt to deliver Leela's message to Ram, Richa's Raseela goes for the kill.
When Ram kills Leela's brother accidentally, she shrugs off the loss and is far more interested in getting up, close and personal with the killer. Now, you can obviously not switch a button and stop loving someone because he killed your brother, but you certainly need time and space before you are physically drawn to him!
Bhansali's may be channeling Anurag Kashyap in terms of unabashed violence and a tricky script, he has failed to give his lead actress the spirit that powers Kashyap's women.
Be it Paro (Mahie Gill, Dev D) or Nagma (Richa Chadda, Gangs of Wasseypur), Anurag's women revel in their independence and use their sexuality as a weapon.
A stronger character in Leela's place would have shown the door to Ranveer and may be later re-visited the idea of being together.
The passion-ridden climax that sees the protagonists killing each other out of love is . Too much of talk takes away from the poignancy of the moment. By the time they pull the trigger, the audience has also reached the end of its tether.
While Bhansali has certainly come a long way from his picture-perfect set-ups and 'magical' world of love, trust and goodness, he is yet to reach the place where reality actually begins.
Follow on Twitter @SwetaKaushal