Films do not offer dream roles: Piyush Mishra
Hindustantimes.com |
, New Delhi
Sweta Kaushal
Oct 02, 2013 09:39 AM IST
"Gulaal and Maqbool are not made everyday. Dream roles can only be found in theatre. I would love to play Willy Loman (Arthur Miller's Death of a Salesman)," actor-singer Piyush Mishra tells Hindustantimes.com in a candid chat.
Piyush Mishra has acted in critically-acclaimed films like Maqbool, Gulaal, Gangs of Wasseypur and Rockstar. He has written screenplays and lyrics for various movies including Black Friday, Gulaal, Gangs of Wasseypur, The Legend of Bhagat Singh and Hrithik Roshan-starrer Agneepath.
Rajkumar Santoshi's The Legend of Bhagat Singh (2003) was the first screenplay he wrote for the Hindi film industry and won the Zee Cine Best Dialogue Award for the movie.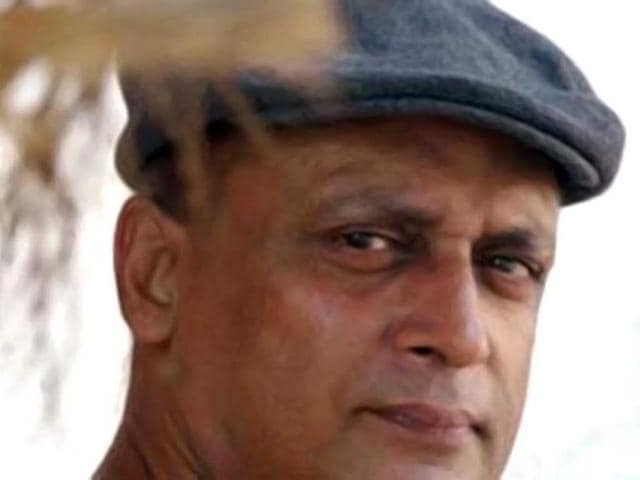 And now the passionate theatre actor, who came to Bollywood to become a writer, has turned out to be one of the best character artists in the film industry.
"There are no dream roles in films. Gulaal and Maqbool are not made everyday. Dream roles can only be found in theatre. I would love to play Willy Loman (a character from Arthur Miller's Death of a Salesman)", the multi-talented man tells hindustantimes.com when asked about a role he yearns to play.
Discussing the changing scenario in Bollywood, Mishra says, "Films are now being written for actors, not heroes. This is a new phase and its good that this change has come But this too shall pass, may be in the next 10-15 years."
"I do not want to play the role of a romantic hero. I am happy with the kind of character roles I am doing. They give me the chance to experiment and learn more," he says.
"I think Swara Bhaskar, Nimrat Kaur, Richa Chadda are some of the upcoming actresses who are wonderful and I would love to work with them, not romance," Mishra tells us when asked if he would like to romance any of the current actresses in the industry.The man who has given us songs like Ik Bagal Mein Chand Hoga, Aarambh Hai Prachand and Aabroo, says that people have seen his rebellious side in his lyrics but he also has a romantic flavour to offer.
The lyricist-actor-singer-music composer says, "I am writing songs for Tigmanshu Dhulia's Milan Talkies and all of them are romantic numbers."
He is also a pro-active actor whose lyrics have been overtly political.
Sharing his views on the current political scenario in the country, Mishra says, "Congress ko ghun lag chuka hai. Mujhe lagta hai ab unhe dignity ke saath shutter down kar dena chahiye (I think Congress has been eaten up by termites. The party should pull down their shutters with dignity)."

He further adds, "AAP (Aam Aadmi Party) is a reply to people who complained that youngsters do not participate in politics. Kejriwal is an educated person and we should encourage involvement of such people in active politics."
Mishra says that an artist can't solve the problems of a society when asked about the connection between art and society.
"No work of art steers social change. Social changes affect art - art is a reflection of what the society is undergoing... We do not search for issues in cinema, realistic cinema will pick an issue and take a stand on it."

The artist also tells us about his favourite film personalities.
"I think is best lyricist world cinema has had. Kishore Kumar, RD Burman and Vijay Anand were some of the best artists we have had. They have created classics. They carried something extra in their art."

Moving on to his personal life, Mishra says, "I had a lot of anger earlier but now I have changed my attitude in last few years and that has helped me see the beauty in everything around me."

"However, one thing I would like to change, if possible, is my attitude. Main bachpan se dabang raha hu. Dabangai acchi hai lekin iske karan koi dab na jaye humse, bus yai khwahish hai. (I have had a dominating attitude since childhood. It is good to a certain extent but I just hope I do not hurt anyone)," Piyush adds.
Talking about his future projects, the 50-year-old says, "I am in a lazy phase. I am not working too much. I am acting in Kangna Ranaut-starrer Revolver Rani, Ali Zafar-starrer Tere Bin Laden 2 and Tanuja Shankar's Music Meri Jaan. I am also writing for Rajesh Pillai's Traffic and Karan Johar's Shuddhi."

Reports in the past claimed that Mishra was the first actor to be offered the role of Prem (later played by Salman Khan) in Maine Pyar Kiya.
He refuses to comment on this and says, "The matter is old and closed and too many controversies have surrounded it. I do not want to say anything on this."