I am waiting for a lighter, romantic role: Irrfan Khan
Hindustantimes.com |
, New Delhi
Sweta Kaushal
Sep 20, 2013 06:14 PM IST
Irrfan Khan plays the lead role - an old man - in The Lunchbox that releases across 600 screens on Friday. The man who has always played intense roles, however, awaits an offer to essay a role in a love story.
Serious and intense roles are his expertise. Actor Irrfan Khan, however, is not averse to playing lighter, romantic roles. Talking to Hindustantimes.com, the actor said, "I am open to cinema of all kinds. Let a script come my way. I will do it."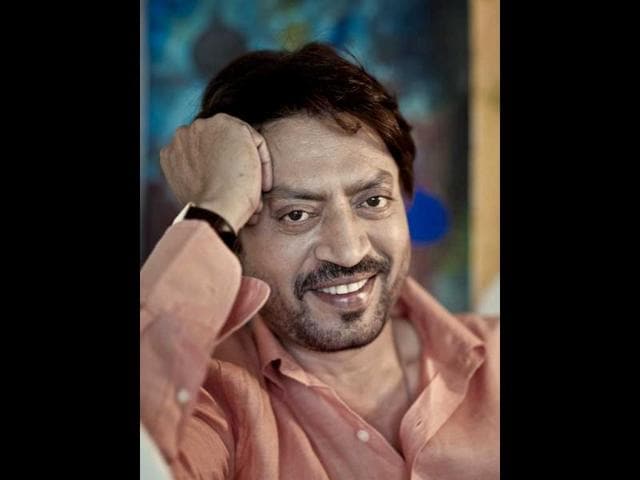 Irrfan Khan visited the national capital recently to promote The Lunchbox. He plays an old man in the movie who is about to retire from his job and happens to re-discover love. Talking about his character in the film, Irrfan said, "In films like The Lunchbox, characters choose you, I am proud to be associated with something like this. Dialogue delivery is not as essential as the emotion being presented on screen.'
Irrfan has mostly played passionate lovers like Indrajeet Pratap Singh in Tigmanshu Dhulia's Saheb Biwi Aur Gangster Returns (2013) or Uday Singh Rathore in Pooja Bhatt's Rog (2005).
The Lunchbox is a very different love story from what we see in most of our Bollywood films. Forget passion, Irrfan's character Saajan Fernndes does not even meet his lover, Ila (Nirmat kaur). "The character is too old for passionate love. He is not looking for romance in life," the actor quips.
Earlier, during the press conference in New Delhi, Irrfan Khan said," I hope people accept me as a lover boy after The Lunchbox."
Karan Johar, who was also in Delhi to promote the film, said he was happy to be associated with the movie. Interestingly, when asked when would he direct a movie like this, the director-producer said, "I do not have the calibre to direct this kind of cinema. So, I am happy that I can at least be associated with these films as a producer."
Talking about the film Irrfan said, "I instantly said yes to The Lunchbox as I loved the story. But the only thing I did not like was that I was playing a character of an old guy all over again. You really have to make yourself feel like an old man physically as well as mentally and it takes a lot to get out of such a mould. The film is a complete dish. It increases your hunger, both stomach's as well as your heart's. So it's a complete meal."
Sharing his experience about working with débutante director Ritesh Batra, the actor said, "The director's style of telling the story is fresh and new. It inspires you to fall in love, something that people are forgetting these days. Love is becoming mechanical and need-oriented. The film reminds you of the real love that exists," he added.