I may be assaulted for Immortals of Meluha: Karan Johar
Hindustantimes.com |
, New Delhi
Sweta Kaushal
May 02, 2013 02:57 PM IST
At a panel discussion recently Karan Johar averred how atmosphere isn't quite conducive for filmmakers to work on their craft fearlessly. He feels restricted while making a film.
A six-day-long film festival, marking the 100 years of Indian cinema is currently underway in the capital.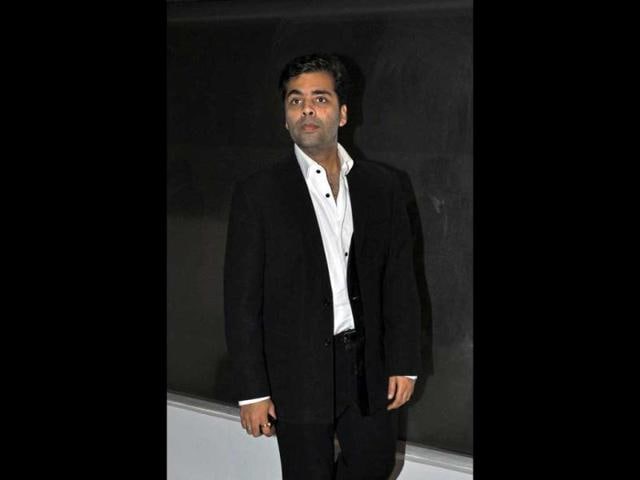 The fourth day at Centenary Film Festival focused on censorship. Dibakar Banerjee, Karan Johar and Zoya Akhtar along with Dhritiman Chatterjee were part of a panel discussion on censorship beyond the censor board.
Filmmaker Karan Johar feels restricted while making his films. Talking about his plans to make a film on Amish Tripathi's Immortals of Meluha, he said, "I am so worried because I may be assaulted because of that movie. I fear I may have to flee to another country. But that's one part of me. There is a part in me that wants to really make the film because I believe there is great cinema in there.
Urging the audience to empower the filmmakers, Karan said, "If you people make sure that we as filmmakers are not restricted. Because I feel very, very restricted and it's very unfortunate… At the release, post release, there is always fear. You know, that's one emotion a filmmaker shouldn't have."
Shifting focus from maker to the work, a member of the audience posed a toughie: "What about the rights of the audience that wants content that is not vulgar?"
To this an irate Zoya responded, saying, "You have a right, you have one right and that's not to buy that (movie) ticket. You and people like you who raise such voices, are always the first ones to buy tickets for movies with such vulgar content. Did you see Agneepath or Dabangg 2? Why did you go for it? You and your morals are not offended by Chikni Chameli…You people are very scary and dangerous."
On rights of a filmmaker Zoya said, "There is a certain amount of self-censorship. The censor board is a certified body. I mean it's put up there and organized to certify our films...but once we have gone through the censor, we should be protected. No political party, no individual, no offended housewives should get up and stop a film. The government should protect us."