I want to make a film on Sanjay Gandhi: Jolly LLB director
Hindustantimes.com |
, New Delhi
Sweta Kaushal
Sep 24, 2013 05:40 PM IST
Subhash Kapur, who has given us films like Jolly LLB and Phas Gaye Re Obama says he wants to make a film on Sanjay Gandhi. However, the director adds, that each producer he approached has denied to work on the project.
Subhash Kapoor, a politically aware filmmaker, wants to make a film on Sanjay Gandhi, but he is unable to convince any producer to be associated with the project.
Kapoor said, "I want to make a film on Sanjay Gandhi but whenever I have approached even the bravest of producers they said
'marwaoge kya
'. Can we at least allow our filmmakers to make the issue-base, event-based films they want?"
How politically clued in is the director? Talking to Hindustantimes.com, Kapoor said, "I have been associated with SFI for 5-6 years during my college days."
When asked whether he would like to enter mainstream politics, Subhash said, "I do not plan to participate in active politics. I love making films and I think I should continue doing that."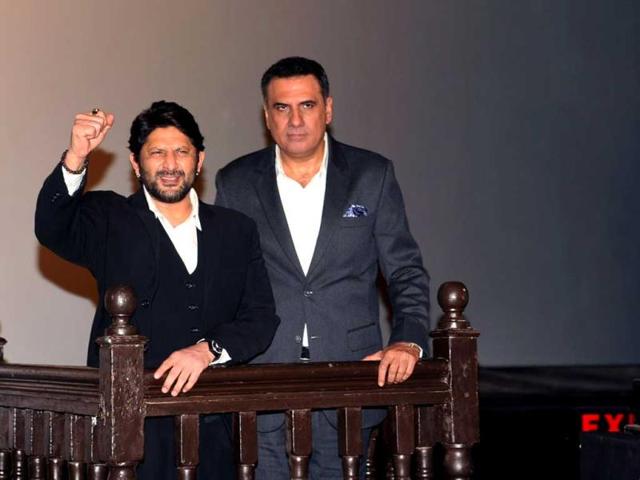 Talking about his comic style of political films, Subhash Kapoor said, "When I entered Bollywood, I wanted to present cinema with all the anger that I had, but then noone would have accepted it. And then I was inspired by Manto's style of dark humour. I present my anger in a comic style so that the audience accepts it."
Earlier, speaking at a panel discussion at Cine Bahastalab, the director said, "Why do we blame films that score well at the box office? Salman Khan or Karan Johar never question why films like The Lunchbox are being made. Why are we obsessed with shunning their style of cinema? We need to accept that films are basically for entertainment in our country. While mainstream cinema touches sensibilities with its strengths, we do it in our own way. It should be an open industry with all kinds of cinema."
When charged with the allegation that Bollywood cinema of today fails to make issue-based films, Subhash reacted animatedly, "Raj Kapoor's cinema reflected Nehru's dreams for our society but when Indira Gandhi imposed emergency, the hero of Hindi cinema was frustated and picked up the gun. I do not feel that films can bring change in society. Films are mainly entertainment and there should be space for all kinds of cinema. The so-called masala films as well as content-oriented. Tell me about one film that has brought change in the society! Films cannot act as preachers. Cinema is a reflection of the society."
Citing examples where wiling filmmakers have faced troubles in portraying the society the way it is, Subhash remembers, "Prakash Jha had to change a word in Rajneeti. There was dialogue saying
'Vidhwa le jaegi saare dabbae'
but it was changed to
'gudiya le jaegi saare dabbe'
."
The filmmaker asserts that cinema mirrors the society and cannot become a preacher to the society. However, he also adds that there should be an atmosphere where all kinds of cinema prosper.