Maazii: how good ingredients can make a tasteless soup
Hindustantimes.com |
, New Delhi
Sweta Kaushal
Sep 28, 2013 04:17 PM IST
Despite decent performances and a gripping story, Jaideep Chopra's Maazi fails to emerge as an engaging suspense thriller. So where did the debutant director go wrong? Sweta Kaushal explores.
When you go to watch a thriller, you do not expect comic lines spilling all over. Neither do you want a disengaging actor leading the narrative. Despite decent character actors like Mohammed Zeeshan Ayub of Raanjhanaa fame, Maazii fails as a suspense movie.
Maazii starts off on a perfect note for a thriller with self-celebratory goons Bhati and Rathi (essayed wonderfully by Pankaj Tripathi and Manav Kaushik) establishing their power over policemen. The camera then takes you abruptly through a twin murder where all you see is a black screen - no gun shots, no blood. Now, if I am watching a crime thriller, do I really hate the real crime scenes on screen? Of course not, but the director Jaideep Chopra seems to think otherwise.
Chopra then takes us to a prostitute's house and we are shown an item song, sung by Mika, with all the stereotypical skin-show and gyration by Pooja Bisht.
Maazii moves on to a pleasant neighbourhood in Mussorie where our protagonist Tarun (Sumit Nijhwan) lives with his family and we are treated to some fun-filled moments. And the honeymoon comes to an end.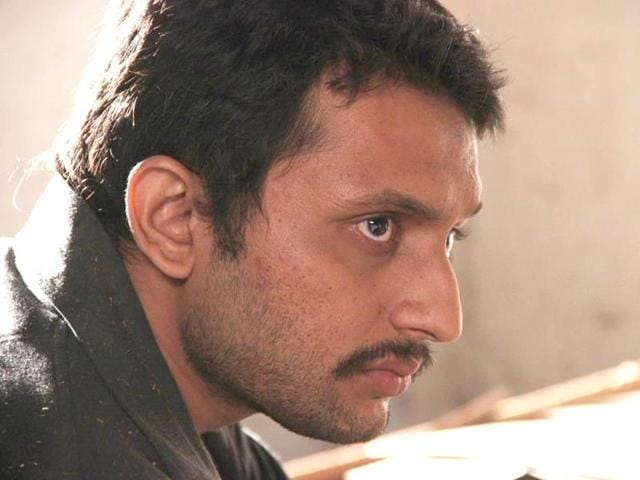 After Bhati and Rathi are killed in what seems like an accidental encounter by Tarun, the thriller overtakes you with its mysteries. And there begins the disappointment.
You are subjected to comic dialogues intended to make you laugh, but are actually serious and cliched stereotypes.
What distracts you the most is the protagonist's lack of eye-contact with other characters. He never looks at the person who he is talking to. Whether it is a serious scene where he recounts his dark past or a romantic one where he professes his love for his wife, he simply avoids looking in the right direction. In fact, looking at some scenes one feels that the actors were actually filmed separately and the editor simply combined the two shots in one frame!
When Mohammed Zeeshan Ayub enters the movie as Ashfaq, you regain your interest in the film for the sheer reason that he knows his acting well.
All the actors' performances scream for more screen space than the wooden-faced protagonist.
Maazii can be a watched for the performances, wonderful camera work and the story. Yet, do not expect it to engage you through the gripping thriller story it is built on!
Stay tuned with breaking news on HT Channel on Facebook. Join Now
Click to join.