Muted word from Honey Singh's song is not vulgar: Akshay Kumar
Hindustantimes.com |
, New Delhi
Sweta Kaushal
Oct 16, 2013 10:00 AM IST
Talking about the song Party All Night in his upcoming film Boss, Akshay Kumar dismissively says, "Wo koi vulgar word tha nai. Ab kisiko kuch aur sunai de to isme unke kaan ki galti hai, na ki humari."
The producers of his film have muted a word in a song after allegations that it was vulgar. Akshay Kumar, however, does not think the allegation holds any value.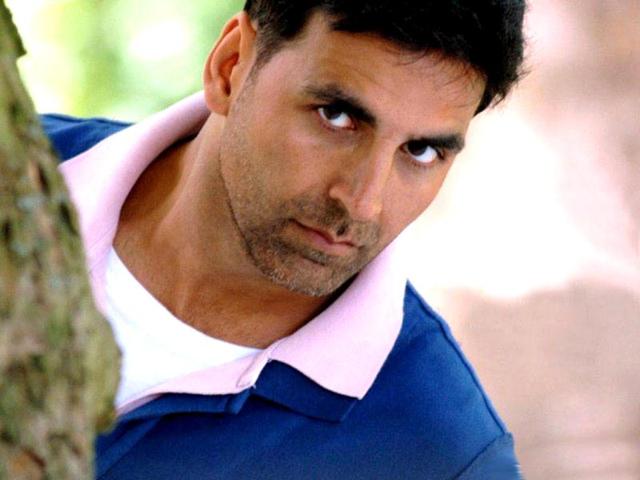 Talking about Honey Singh's song in his upcoming film Boss, Kumar says, "Wo koi vulgar word tha nai. Ab kisiko kuch aur sunai de to isme unke kaan ki galti hai na ki humari." (The word was not vulgar at all. They must have heard it wrongly. The blame lies on those who heard it wrong, not us.)
The actor, adds, "We have, however, respected their objection and muted the word now."
Honey Singh's song Party All Night in Akshay Kumar's upcoming film Boss was at the centre of controversy recently.
Producers of the movie had to submit a petition in Delhi High Court claiming that they have 'muted' the alleged vulgar word in Honey Singh's song. The court was hearing a petition filed by lawyer Sanjay Bhatnagar seeking a stay on the film, contending that without censor board's approval, the song could not be released with such a vulgar word. The petition had sought a stay on the release of the film till either the word or the song is deleted from the film.
Akshay Kumar impressed both critics and the audience with films like Oh My God!, Special Chabbis and Rowdy Rathore. As he comes up with yet another mass entertainer Boss - we wonder how he balances his the critics and audience at the same time. The actor says it is not different - he says films are passion, not work for him. For each kind of script, Kumar gets himself lost in the character to give his "best".
"I wait for beautiful, sensible scripts. But the waiting does not stop me from entertaining myself and my fans in the form of films that they enjoy," the actor adds.
Earlier at a press conference for the film, Akshay said, "Boss has real action - no VFX, no graphics but real action, man to man fight."

When asked about her favourite song in Boss, Aditi Rao Hydari, who was also present at the event says that all girls love romantic songs and so does she. She loves Har kisi ko nai milta.
Reacting to a statement that she has worn a bikini in Boss, the actress says, "You do not get bold by wearing a bikini or kissing someone on screen," and adds that she would love to do an action flick.
Akshay Kumar, Aditi Rao Hydari, Shiv Pandit and Ronit Roy were in the national capital recently for promotions of their film Boss.
Talking about the film, Akshay says it is a love story between father and son.