Saba Qamar: English is a status symbol in our society
Apr 16, 2017 10:00 AM IST
In an interview to HT, Pakistani actor Saba Qamar talks about the experience of being part of an Indian film and how much she relates with her character in her upcoming film Hindi Medium.
After last year's controversy over Pakistani actors working in Indian films, another actor from Pakistan, Saba Qamar, will be making her Bollywood debut with the upcoming film Hindi Medium. Actor Fawad Khan was part of the 2016 hit Ae Dil Hai Mushkil. The political outfit Maharashtra Navnirman Sena threatened that it would not allow the film's release. The film could release only after the filmmaker said that he wouldn't work with Pakistani actors anymore. Qamar's film should stir no trouble. Set for release on May 12, it is a funny take on the class divide created by the knowledge of the English language in India.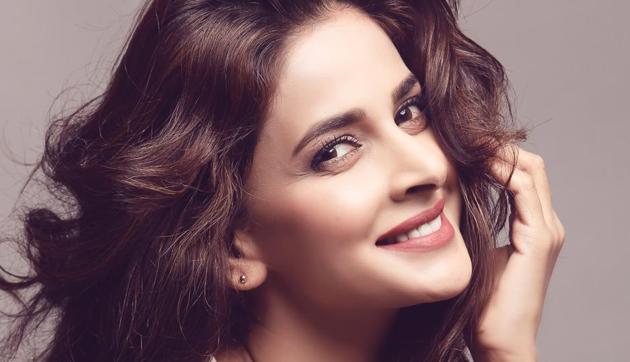 Watch the trailer of Hindi Medium:
Qamar has worked in many successful films and over 20 serials in Pakistan. Among her most popular roles are in TV series Jinnah Ke Naam and Dhoop Mein Andhera Hai. In the film Hindi Medium, Meeta (Saba) and Raj (Irrfan Khan) are playing a middle class couple from Delhi, desperate to get their daughter admitted to an English medium school as part of their attempt to be upper class.
"It is everyone's story. We are ashamed of our native language, be it Punjabi or Urdu," said Qamar in an email interaction with HT. "If you make mistakes while speaking your native languages, no one will say anything. But if you say one word incorrect in English, people will treat it like a crime. It is wrong to judge a person based on the language they know."
In the trailer of the film, Qamar's character is seen saying, "English is not only a language in this country. It is class. The best way to be part of this class is to study in a good school."
The actor said there is another sequence in which Irrfan's character says, "If a foreigner speaks wrong English, it is all right. But if an Indian makes a mistake while speaking English, it is considered a crime."
She said that in real life, she has seen lots of parents who are conscious about their children's education, especially their knowledge of English. "I believe the reason for this is that English is not just a language but a status symbol in our society," she said.
Qamar took classes to get her the Hindi dialect right. During the shooting of the film, a coach used to be with her on the set. "I am an actor and I don't have any language barrier. If I get a Tamil film, I will learn the language. It's not a problem. Irrfan has gone out and worked in Hollywood and even I want to go places and do good work," she said.
The actor said that she was surprised to see how deeply involved Indian actors and audiences are with cinema. "Here on Friday, people discuss movies at the dinner table. I was very impressed ki log kitne involved hain and how their life is about Bollywood. In Pakistan, people are not that crazy. We are a little relaxed ki ho gaya toh ho gaya nahi hua toh fine (it is good if you get it right. Otherwise it is fine)," she said.