Tamasha: Seven lessons on what not to do in life
Dec 04, 2015 09:52 AM IST
Career advice is believed to be the only life lesson we must take at the start of the act. But what if we forget the plot of the entire life in due course? Ranbir Kapoor and Deepika Padukone's Tamasha brings us back to the basics.
"Tamasha banaake rakha hua hai life ka!"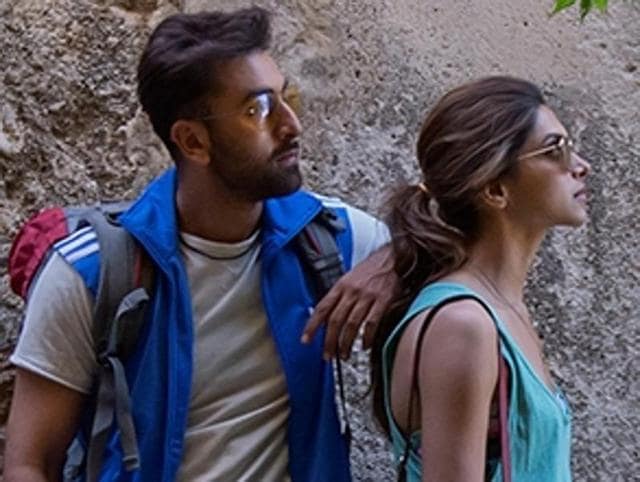 A quintessential Indian statement by parents unhappy with their children's way of life. Watching Imtiaz Ali's latest movie Tamasha starring Ranbir Kapoor and Deepika Padukone brings before us the actual meaning of the word drama. The film may be a fun ride but it has important life lessons to impart, especially to the generation today which has replaced dreams with rat race.
Stay tuned with breaking news on HT Channel on Facebook.
Join Now
Life is a Tamasha!
The act begins as a childhood race with "Sharmaji ka Beta", "Guptaji ka Beta" and a thousand others with endings that never satisfy anyone. Our lead character Ved in the movie could have lived the same story if Tara hadn't met him.
Read: Tamasha review
Career advice is believed to be the only life lesson we must take at the start of the act. But what if we forget the plot of the entire life in due course?
Let's not screw it up, tells Tamasha in these seven ways:
1. Don't kill the child in you
Make one point clear: Becoming mature is not just growing old! It's okay to play with your favourite toy, if it still gives you the same joy it rendered when you were five. Boys, if girls still sleep with their teddy bears, why did you stop racing those Hotwheels?
2. Is this what you really want?
You often meet friends who graduated as mechanical or civil or electrical engineers, but now sit in enviable "uber-cool" offices with a thousand other people. In their own words: "We don't know what we're doing really."
Indians are obsessed with cricket, weddings and engineering. If your childhood dream was to become an astronaut, or a writer, a painter or a drummer, what are you doing as an engineer? Making good money? Seriously? What about a good heart?
Ved forgets to think what Bunny thought in Ayan Mukherji's Yeh Jawaani Hai Deewani (2013). What brought Kabir back to Naina? These two lines from Kabira sum it up:
Ban liya apna Paigambar, tar liya tu saat samandar,
Phir bhi sookha mann ke andar kyon reh gaya?
You decided your destiny and fulfilled your wanderlust. But are still unhappy and dissatisfied with your life? What exactly do you want?
3. Your people, your parachute
Dreams remain where they are. In their pursuit, never let your parents, friends or mentors become less important.
Share your plan with them, and convince them. Trust "your people" as parachutes, not the story-telling baba from childhood, and then jump off for your dreams!
4. Personal vs professional
Is her going away affecting your work? Think again if it's really her. Life's not great if you break up on the day you're due for promotion.
Take a break, explore the world. Give time to what you love. Keep the balance, buddy.
5. X and Y already there? Become a Z
Professional life makes us good actors. We're expected to look good, be nice to everyone in the company, and do what others are doing — chase targets heartlessly, or simply "justify the salary".
Why not become a 'Z' at a place full of Xs and Ys? Let everyone know Z stands for zeal, your zeal.
6. Choose your boss wisely
A thumb rule in life: Never let less competent people tell you what's your job!
Try to know the whys, whats and hows of tasks assigned to you. If you've seen the movie, you'd need no better example of what kind of boss not to have. Why wear a tie if it's choking you?
7. Listen to her/him
This sometimes works better with the opposite sex. When most friends end up saying "Forget it na yaar! Chal isko daaru pilaate hai (let's get him drunk)", time to talk to someone you think really cares.
If he/she tells you what to wear, don't take it always as a command and snub it. They may have some opinion too!
Likewise, he/she may help you with people and situations too.
Go find your Tara, listen to her.
Author tweets @GulshanMWankar