True heroines: women-centric films defying stereotypes in Bollywood
Hindustantimes.com |
, New Delhi
Sweta Kaushal
Mar 08, 2013 05:06 PM IST
Most of our movies treat women in the typical patriarchal way - they are either angels or devils. However, there are a few examples where filmmakers have allowed women characters to take a stand, without caring about norms or society.
Art is the lie that enables us to realize the truth, said Pablo Picasso. Bollywood, the industry that deals with the art of bringing life to 70mm screen, is also a mirror of our society.
Women have been subjected to societal tortures in the name of tradition for ages but not all women succumb to the pressure. Reflecting the sentiment, most of our movies treat women in the typical patriarchal way - they are either angels or devils. However, there are a few examples where filmmakers have allowed women characters to take a stand, without caring about norms or society.
On Women's Day this year, we bring you movies where women have not simply played to the tunes of the patriarchal society but stood their own ground, where women were not subjected to torture. But neither were they busy subverting the patriarchal society and its shackles.
The first name that comes to one's mind is undoubtedly Mother India (1957). This was perhaps the first mainstream Hindi film that made space for the individuality of a woman. Nargis plays the mother of Sunil Dutt and Rajendra Kumar. The winning moment of the classic movie comes when Radha (Nargis) shoots her own son Birju (Sunil Dutt) in order to save the daughter of Sukhilal - the moneylender who practically ruined her life with his unreasonable loans.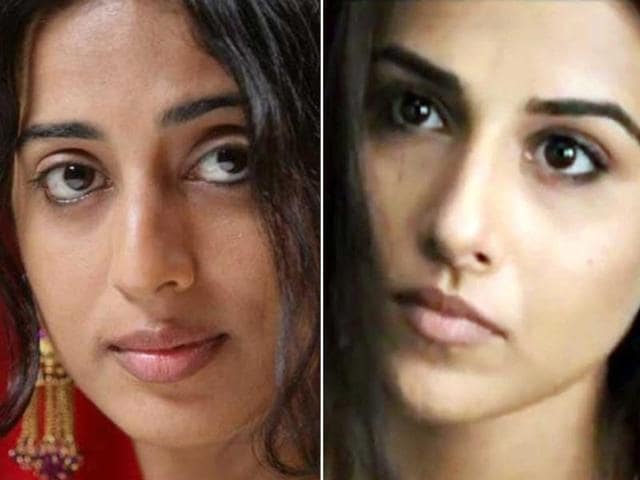 Nargis does not play the emotionally vulnerable, weak mother who eventually forgives her own kids. She chooses to stand for justice, even if that means protecting her tormentor's daughter and killing her own son.
Arth (1982) was another movie where the woman has her own identity. Pooja (Shabana Azmi) goes through hell when her husband leaves her for actor Kavita (Smita Patil). However, she grows into an independent person by the time her husband Inder (Kulbhushan Kharbanda) realizes his mistake and tries to woo her back. Surprisingly, Pooja also refuses to marry Raj (Raj Kiran) who helped her sail through the rough waters.
Nilofar (Salma Agha) is a woman who marries a second time after her husband Wasim (Deepak Parashar) divorces her during a heated argument. However, Nikaah (1982) shows Nilofar grow into an independent thinking woman by the end. Throughout her second marriage with Haider (Raj Babbar), Nilofar is reminded of her first husband and belied expectations. Soon, she finds out that Wasim regrets his decision of divorcing her and wants her back. Here comes the refreshing twist - Nilofar does not go back to the first husband as a docile, 'ideal' wife would have done despite Haider having offered her divorce if she loved Wasim - she speaks her mind and tells both the men they cannot treat her like an object to be exchanged as token of friendship. She decides to stay with Haider as he was the one who paid respect to her individuality.
Though it is not a commercial film, Mirch Masala (1987) deserves a mention as the idea of women defending themselves, and their leader Sonbai (Shabana Azmi) breaking the shackles of both capitalist and the male-dominating society, was path breaking. The climax of the movie shows women workers throwing chili powder in the face of their tormentors which makes them bend.
Madhuri Dixit did one of her boldest movies with Prakash Jha. The character of Ketki in Mrityudand (1997) is one wonderful example of a woman fighting for her own rights, and those of others too. Ketki is married to Vinay (Ayub Khan) who transforms in the company of village goons into an alcoholic, wife-beater and ill-mannered man. She not only fights against the injustices of village landlords but avenges the death of her husband.
Tabu gave new meaning to the independence of a woman with Astitva (2000). She plays a wife who is well settled in the patriarchal set-up. Things take a drastic turn when her music teacher Malhar Kamat (Mohnish Bahl) leaves all his fortune to her in his will. Her husband Shrikant Pandit (Sachin Khedekar) figures that his son is in fact Malhar's. Ultimatley Aditi decides to leave her husband and son to embrace her individuality, but not as a victim. Aditi makes peace with her situation and leaves the family behind without any grudges.
Mahima Chaudhary's role in Lajja (2001) is one of a reluctant fundamentalist. Maithili (Mahima Chaudhary) is getting married to her lover who is pretty loaded but it doesn't stop the family from making obnoxious dowry demands. She tries to reason with her beau but when situation gets out of hand she refuses to marry in a family such as that for her own good.
In Kabhi Alvida Na Kehna Rani Mukerji plays a character layered enough to portray the sexual distance from her husband and attraction towards a stranger she encounters at a later point in the story. Maya (Rani Mukerji) quits adhering to tradition and gets out of an unfulfilling marriage.
Nagesh Kukunoor's Dor (2006) gave a new lease to women's lib in Bollywood. While Zeenat (Gul Panag) is the typical strong woman who braves all odds, Meera (Ayesha Takia), a widow, is the real surprise spinner. Meera's husband gets killed in an accident and Zeenat's husband, who is responsible, is set to be hanged. Zeenat calls on Meera to secure her husband's life. Meera gathers enough courage to forgive and flee the narrow confines of her milieu but not before exposing the community she was married into.
Mahie Gill introduced a completely new concept of sexual liberty of women with her role in Dev D (2008). We're all familiar with Sarat Chandra Chattopadhyay's story line. But the newness was in the way Paro is portrayed. Contemporized, yes, but this Paro in Anurag Kashyap's rendering is unabashed about her sexuality.
Zoya Akhtar's Luck By Chance (2009) may not have made much moolah at the box office but it certainly had some wonderful grey characters. Sona Mishra (Konkona Sen Sharma) falls for Vikram Jaysingh (Farhan Akhtar). Both Vikram and Sona are looking to make it big in Mumbai film industry. Vikram gets a break but grows indifferent to Sona. After a spell of separation, Vikram realizes her worth and wants her back in his life. Sona who settles for presence on TV snubs Vikram.
Vidya Balan, should be given special credit for essaying roles where women have an identity of their own. All her films have a touch of daring and abandon. In Ishqiya (2010) she is Krishna Verma who uses sexuality to achieve her end which is to find her husband and punish him. That certainly made a statement. Vishal Bhardwaj succeeded in bringing out the microscopic details of the independent woman who can use her sensuality without feeling guilty of having crossed the
Lakshman Rekha
drawn by the society. I saved the best for the last. Vidya Bagchi (played by Vidya Balan) in Kahaani used the patriarchal mindset to actually drill a hole into its very system and avenge her husband's death.
The idea here was to talk about films in mainstream Bollywood where the central narrative was dominated by a powerful woman character. If you feel I left some examples out, suggest those in Comments and we will feature those in the story with a credit to you.
READERS' SUGGEST



Dunia Na Mane
(1937) by V Shantaram
Suggested by Tilakram




Daamini (1993) by Rajkumar Santoshi
Bhoomika -The Role (1977) by Shyam Benegal
Suggested by Dr Sharma