GIBS is proud to announce its ranking as 29th Best B-School in India by IIRF and AA rating awarded by Careers360
Dec 24, 2020 05:59 PM IST
To further cement its place, GIBS ranked as 29th Best B-School in India by IIRF (National B-School Survey) and given AA ranking for high-value practical and quality management programme in Karnataka by Careers 360- The Education Hub.
India, December 22, 2020: In its 2020 edition of ranking the best business schools in India, the Indian Institutional Ranking Framework (IIRF- National B-School Survey) ranked Global Institute of Business Studies (GIBS) as the 29th Best B-School of India. Adding to the list of impressive rankings, Careers 360- The Education Hub, awarded AA rating to GIBS for their excellence. This position in the AA category has been secured by GIBS for providing High Value Practical and Quality Academic Management in Karnataka for 2020.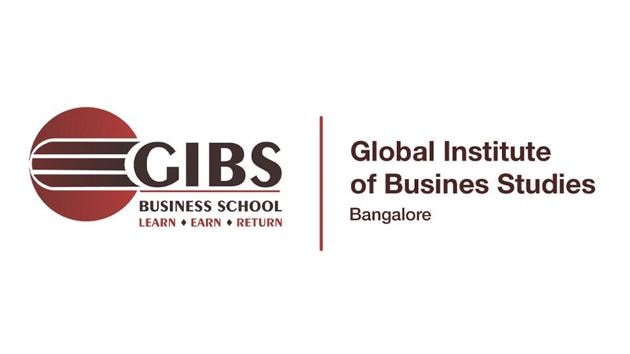 Established in 2014, the Bangalore-based college aims to provide the finest experiential and hands-on learning to its students. The college offers a Bachelor's in Business Administration and a Post Graduate Diploma with the opportunity to choose from numerous industry accurate specializations. All the courses are taught by professors and guest lecturers with a vast business background and practical knowledge.
The college aims to provide value-based education to its students coming from various socio-economic backgrounds and prepare them with a global mindset. Throughout the course, students are nurtured and made to improve their leadership skills. This thorough attention is paid in all aspects of students' growth. GIBS in recent years, has maintained a 100% placement record in notable companies in India as well as abroad. This record is proof of GIBS's model working effectively and the ability to provide skilled individuals. Companies such as Wipro, Zomato, BYJU'S, and Oracle have previously conducted on-campus interviews.
"We at GIBS are delighted to see the rankings and to see that our hard work is being recognized. The progress over the years has been really great and it is a testament to our abilities and our goal. The teaching faculty has worked day and night to provide quality education despite the current global situation. We focus on hands-on learning in accordance with international education standards. In the coming years, we hope to provide the same quality education and keep getting recognized for our efforts," said Mr Ritesh Goyal, Managing Director – GIBS.
Despite the ongoing global pandemic, the educators and facilitators at GIBS have ensured no loss of learning to its students. The team has done its best to swiftly shift all learning processes to the digital medium. The progression in ranking shown by GIBS echoes their dedication and desire towards excellence.
For more information, please visit - Global Institute of Business Studies