Mr Kapil Jain, CEO, Nicholas Healthcare: Ensuring a Healthier Future for All
Jun 15, 2021 08:31 PM IST
One-stop solution for hospitals across India, Nicholas Healthcare has emerged as a leading name in critical and surgical care supplies for hospitals across the country under the inspiring leadership of its CEO, Mr Kapil Jain.
With a series of unbeatable USPs – affordability, reliability, continuous innovations and unmatched servicing ability – Nicholas Healthcare is making waves across the country, witnessing robust demand for its unmatched product line. Besides its product portfolio, the way, the company operates is also different as it supplies its products directly to hospitals. At the helm of Nicholas Healthcare, Mr. Kapil Jain is instrumental in taking his company to the next level with an eye on tapping into a larger pie of ₹1.5 lakh crore Indian healthcare market.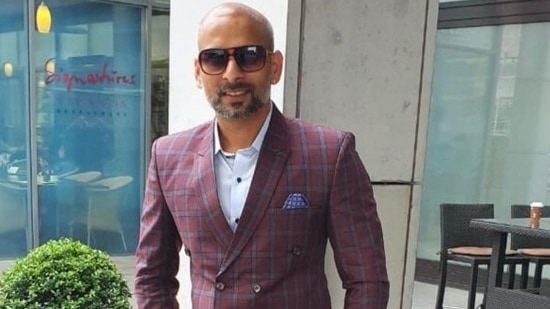 As the saying goes: Great entrepreneurs contribute a lot to the growth of their organisations as well as the larger world around them, Mr Kapil Jain is one such personality who has played a pivotal role in redefining the growth of the global healthcare ecosystem through his strategic vision, foresight and meticulous planning.
Under his stewardship, Nicholas Healthcare, has achieved the distinction of becoming a pioneer in facilitating availability and accessibility of medicines and medical consumables/ equipment from across the globe. His focus is to bring new technologies and products in India to help doctors and hospitals provide excellent cure at affordable prices.
With a firm belief in a planned approach, Mr. Jain gives unwavering attention to quality and fair pricing of the company's impressive product-line and above all an efficient and responsive customer service. As part of its philosophy to produce the best products and provide focused customer care services, Nicholas Healthcare follows stringent quality control monitoring and runs a dedicated customer care centre.
Says Mr. Jain, "At Nicholas Healthcare, we follow a customer-centric, research-driven approach to understand the needs of the healthcare industry and deliver accordingly. We are the one-stop solution for most hospitals across India and that's our prime USP. With our extensive roots in the healthcare industry, we vouch for quality, affordability and innovation at every step and focus primarily on building a healthier nation."
A man with the right aptitude and approach, Mr. Jain has put in place an outstanding mechanism which makes sure that the employees and network partners of the company undergo stringent training before engagement which has ultimately resulted into enhanced customer experience, making Nicholas Healthcare what it is today.
As a true professional with a vision to be the best, Mr. Jain guides his team members to inculcate professionalism in their day-to-day responsibilities. As a motivational captain, he keeps his team inspired with new ideas and imbued with extraordinary confidence.
The untiring zeal and enthusiasm, and the remarkable tact and the skill with which he motivates his team have successfully resulted into positioning Nicholas Healthcare as one of the fastest growing brands in the industry. Overall, his strategies are aimed at creating a strong positioning of Nicholas Healthcare within the domestic as well as global markets.
Prior to taking the reins of Nicholas Healthcare, Mr Jain also served as CEO at PlasmaGen Biosciences where he achieved several milestones one after another. His most notable achievement at this firm includes raising a huge capital infusion through PE Funding.
A top ranked entrepreneur, Mr. Jain is a fitness freak. He indulges himself into outdoor sports like playing cricket and workouts, and loves reading books and dancing too. An avid traveler Mr. Jain has travelled to 60 plus countries across the world.
Disclaimer: This is a company press release. No HT journalist is involved in creation of this content.
"Exciting news! Hindustan Times is now on WhatsApp Channels
Subscribe today by clicking the link and stay updated with the latest news!"
Click here!