Shivam Shukla: An entrepreneur and emerging Hotelier of India
Jun 15, 2021 08:27 PM IST
"The Real success of life lies in living the life of your choice, in your ways"
Successful person is an inspiration and proves a fact that trying over and over again – will lead to possibility of anything to happen. Real successful person not only wins in his professional life but also excels in personal and social life. Mr Shivam Shukla, youth icon and leading businessman in the field of hospitality.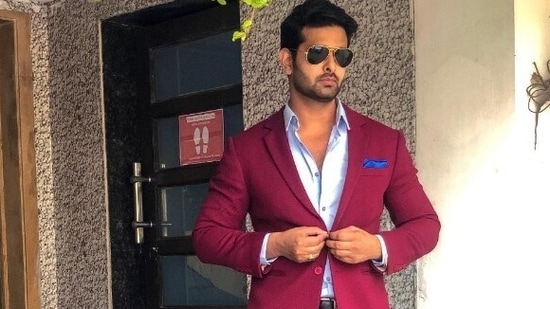 He is the director of "Cutting Edge Hotel Consultant Pvt Ltd". His unstoppable hard work and knowledge is the result of success he achieved in this young age. In the year 2013 he decided to step forward in hospitality field with his father and took a decision to quit 'Defense Services' which he cleared in the same year.
He was passionate towards his working which led him to achieve his first goal in the next year:2014 when he started his restaurant "Shukla's Kitchen". Proceeding in this field he took over a hotel named "Hotel Florence" in 2016. Shivam Shukla is now heading ahead with his company "Cutting Edge" and simultaneously he is also completing his post-graduation for prestigious IIM college Raipur. He believes age should never be the barrier to acquiring education. Even after having 7 years of the gap from studies, he decided to go for PG after qualifying for the exam in the year 2020.
As we all are aware of the pandemic situation the world is facing since the last year. Lots and lots of people have lost their life due to Covid, many lost their jobs, their houses, their family members. Migrants who were moving towards their home last year died due to hunger which included children student it and aged people as well. Many big personalities including celebrities' politicians came forward to help society by providing different possible means like meals shelter and other necessities. In this hard time, Shivam Shukla also worked for the benefit of society.
During the covid 19 pandemics, last year. He with his team served thousands of meals per day to the students coming back to Raipur. His facility management unit of PMGSY (Pradhan Mantri Gram Sadak Yojana) was converted into a quarantine center and provided the patients with meals four to 4 times a day. His team has been appreciated for their great work by the state government. Even this year he continued to provide meals to Covid affected people and the poor. They have served almost 17000 meals to the needy ones. Shivam Shukla has his view for a society that everyone must be kind and let's make society a better place to live.
Consistency is the key to success and a successful man is not only responsible for his company but he has the trait to look after society and contributes from their part for the development and benefit of society.
"A successful man works for the society as well, because they know that society is the backbone of every business and is a medium to achieve success".
Disclaimer: This is a company press release. No HT journalist is involved in creation of this content.