Upekkha Accelerator Program, Admissions Open - Navigating Market Adversities
Updated on Feb 03, 2023 11:38 AM IST
Upekkha is invested in coaching founders to learn fast and soar sustainably toward their ARR goals. Join Upekkha's accelerator program and learn to swim in troubled waters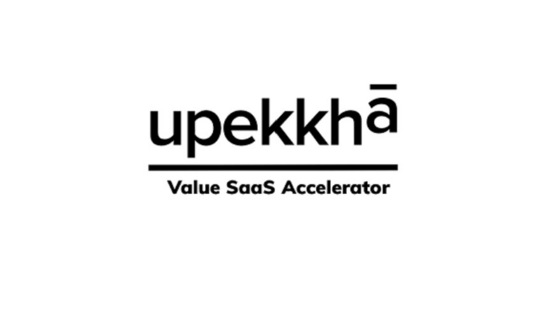 Bangalore, Karnataka, India – Business Wire India
Upekkha's Accelerator Program and option-friendly Fund helps founders skyrocket their business 2X or 3X within a short duration and scale in a sustainable, profitable, and capital-efficient way while staying in full control of their startup journey.
Upekkha helps founders who stand against the growth-at-all-cost mentality. Founders can embrace the right growth metrics and create wins for all, especially themselves. B2B SaaS-specific guidance empowers founders to step up on solid foundations, learn to generate recurring revenue by creating value for customers, avoid business pitfalls and shorten the runway to ARR goalposts.
With a community of 210+ founders and 100+ startups, Upekkha has been championing capital-efficient growth, aka the Value SaaS flag, since its inception in 2017.
7 of the first 10 startups crossed $1Mn ARR & three startups crossed $3Mn ARR.
17 of the first 20 startups are cash flow +ve and growing month-on-month, all while being equity-efficient.
Upekkha's UP Funds has invested in 30 startups in 2022 and will invest in 60 startups in 2023.
Value SaaS insists on keeping a burn multiple of less than one and growing profitably with a capital-efficient backbone. The Value SaaS mantra has become a cornerstone for every startup wanting sustained profitability. Even investors and hardcore critics like Jason Lemkin, who favored growth at all costs, are getting infected by the Value SaaS fever.
Keeping in tune with capital efficiency being the hero of the startup story, Priyanka Bansal of EdTech found out while raising funds, that investors are more interested in unit economics and profitability now. The early emphasis on revenue, valuation, and growth had turned 360 degrees. The Value SaaS era unfolds as capital efficiency becomes the new north star even for investors.
There are no shortcuts to tide over the storm that is raging in the market. Startups who know how to navigate the killer waves can emerge winners. Founders can learn these winning tactics on their own, but that needs the gift of time. However, there is no stopping the ticking time bomb. Upekkha is invested in coaching founders to learn fast and soar sustainably toward their ARR goals. Join Upekkha's accelerator program and learn to swim in troubled waters.
Prasanna Krishnamoorthy
Partner, Upekkha
Prasanna is a founder coach on a mission to help founders craft capital-efficient Value SaaS businesses.
He has coached more than a hundred entrepreneurs during his stints at Upekkha, Microsoft Accelerator and iKen. While working with these entrepreneurs, Prasanna has created frameworks for early-stage founders to reach product-market-fit repeatedly. He has written extensively about these frameworks and shared them at multiple startup forums.
Prasanna was part of two B2B startups between 2005-2012. He also worked as a Project Manager at Amazon, and as CTO at Microsoft Ventures (Accelerator).
Application for Upekkha accelerator program:
For early-stage founders looking to scale globally, Upekkha offers steep learnings via its 6-months accelerator program, access to 210+ SaaS founder Community and an investment of $100K to help build a revenue Flywheel. To join Upekkha's next cohort, APPLY HERE. Last date to apply is 26th February, 2023.
About Upekkha
Upekkha is an Accelerator founded in 2017 to help founders craft Value SaaS businesses. Value SaaS strives to build subscription-based businesses striking fast and sustainable growth in a capital-efficient way, with the founder steering in full control. Founders have various options - to chart a path of pull-based growth through institutional venture capital investment, strategic acquisition, or organic hyper-scale. With the help of a global network of 210+ SaaS founders, 11 cohorts of startups have built their Value SaaS flywheel to create the SaaS business of their choice.
Disclaimer: This article is a paid publication and does not have journalistic/editorial involvement of Hindustan Times. Hindustan Times does not endorse/subscribe to the content(s) of the article/advertisement and/or view(s) expressed herein. Hindustan Times shall not in any manner, be responsible and/or liable in any manner whatsoever for all that is stated in the article and/or also with regard to the view(s), opinion(s), announcement(s), declaration(s), affirmation(s) etc., stated/featured in the same.