Agencies now probing companies owned by Chanda Kochhar's family
New Delhi, Hindustan Times |
P Suchetana Ray
Apr 09, 2018 07:35 AM IST
Several agencies are examining the relationships and transactions between Deepak Kochhar and Rajiv Kochhar and the Videocon group on the basis of what the CBI calls a source-based complaint.
Investigative agencies are looking closely at companies owned by ICICI Bank CEO Chanda Kochhar's husband Deepak and his brother Rajiv to see if any of them were set up solely to be shell companies that help their promoters hide ownership, evade tax, and launder money, according to an investigator directly involved in the matter.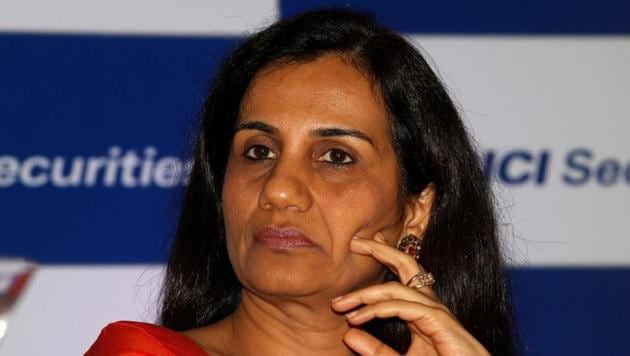 "The prime focus is on NuPower Renewables and its shareholders. The shareholders have changed over the years and this is where names of companies such as DH Renewables Holding and Pacific Capital Services emerge," said the investigator, who asked not to be named because the probe is ongoing and no case has been filed.
Stay tuned with breaking news on HT Channel on Facebook.
Join Now
According to the investigator, the team has uncovered a network of companies. For instance, Pacific Capital has four subsidiaries, he said. These are Daisy Finvest Pvt Ltd, Opel Properties Pvt Ltd, Powerful Fintrade and Investments Pvtd Ltd, and Opel Properties Pvt Ltd. HT has verified this with documents filed with the Registrar of Companies (RoC).
Several agencies are examining the relationships and transactions between Deepak Kochhar and Rajiv Kochhar and the Videocon group on the basis of what the Central Bureau of Investigation (CBI) calls a source-based complaint. The allegation is that companies owned by the two brothers may have benefited from illegal payments made by the Videocon group in return for a loan extended to the conglomerate by ICICI Bank, which is headed by Chanda Kochhar.
In Rajiv Kochhar's case, CBI is investigating whether his firm Avista Corporate Finance helped Videocon restructure its debt, including that with ICICI, and, if this was indeed the case, whether there was anything untoward in this process.
Rajiv Kochhar was prevented from boarding a flight for Singapore from Mumbai last week, and has since been questioned at least twice by the CBI.
Deepak Kochhar didn't respond to calls on his mobile phone and messages sent to him over the weekend.
Investigators say the ownership of many of the companies under probe is with other relatives of Deepak and Chanda Kochhar. For instance, according to documents seen by HT, in 1999, Pacific was owned by Neelam Advani (Chanda Kochhar's sister-in-law; her brother's wife) and Virender Kochhar (Chanda's father-in-law and Deepak's father), with Advani holding 90.92% and Kochhar the remaining. But as of March 2017, Advani continued to retain her stake while a certain Sharad Mhatre owned 9.08%.
According to documents filed with RoC, Opel is in the real estate business, and the others are either in the renewable power business or are financial intermediaries. None of the companies is exceptionally big; none declares names of clients or customers; and all have investments of a few tens of lakhs in financial instruments. Opel doesn't seem to have filed any papers with the RoC since 2015. Many of the companies are loss-making.
These are among the firms being investigated by the tax department, which, according to an official who spoke on condition of anonymity, is looking at all companies and all transactions and "not one company or one deal."
Chanda Kochhar and her husband have been at the centre of a loan-kickback controversy involving Videocon Group's promoter Venugopal Dhoot.
The allegation is that Dhoot and Deepak Kochhar were co-investors in NuPower and that the former transferred his ownership to the latter through a complex web of transactions after Videocon received a loan from ICICI Bank.
The bank has said that it was a minority partner in a consortium headed by State Bank of India that extended the loan, and Videocon has said that Dhoot's investment in NuPower was personal. ICICI Bank's board has also reposed faith in Chanda Kochhar.
CBI's preliminary enquiry names Dhoot and Deepak Kochhar, but not Chanda Kochhar. CBI has also issued so-called look-out notices to ensure Dhoot and Deepak Kochhar do not leave India.
"The main investigation is in CBI, the other agencies such as Enforcement Directorate, SFIO and the tax department will act on inputs shared by CBI," said another official involved in the investigation on condition of anonymity.