Investigators probe another Deepak Kochhar company, NuPower Technologies
Hindustan Times, New Delhi |
P Suchetana Ray
May 14, 2018 10:43 AM IST
NuPower Technologies is a subsidiary of NuPower Renewables, which is owned by ICICI Bank MD and CEO Chanda Kochhar's husband Deepak Kochhar.
Investigative agencies scrutinizing NuPower Technologies, a subsidiary of NuPower Renewables, say that just like the parent, there is confusion over the subsidiary's ownership and that it too has had shareholder-level transactions with a company promoted by a relative of the Ruias of Essar.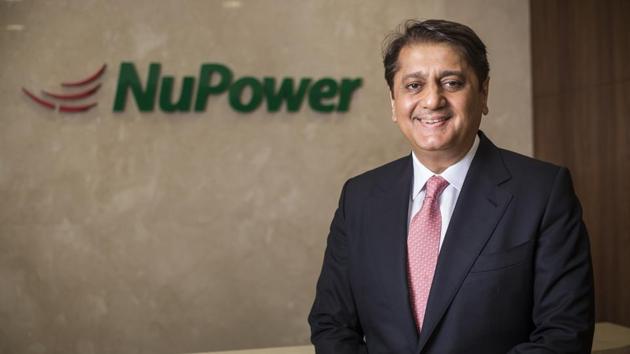 NuPower Renewables is owned by Deepak Kochhar, husband of ICICI Bank MD and CEO Chanda Kochhar
Stay tuned with breaking news on HT Channel on Facebook.
Join Now
"There are several irregularities in this company. And no clear answers are available," said an income tax officer who did not wish to be named, referring to NuPower Technologies. The irregularities include the identity of the real owner of the company and investments made by the holding company, NuPower Renewables in it, this person added.
NuPower Technologies was sold to the Anirudh Bhuwalka-owned A-One Parts & Services in 2016. Bhuwalka is also the owner of AMW Motors and is the nephew of Essar Group's Shashi Ruia.
While shareholding details of NuPower Technologies as of March 2017 list it as a company wholly owned by Bhuwalka, he has clarified that though the share purchase agreement was signed in January 2016, the deal was never concluded.
"Based on this agreement, a token advance of ₹1 crore was paid to NuPower Technologies in March 2016. However as the conditions of the agreement did not get concluded, the transaction did not get consummated and hence no further payment has been made by A-One to NuPower thereafter," Bhuwalka said in a phone interview.
He added that the shares have been already transferred to his company which is why statutory filings reflect its owner as A-One.
Apart from this confusion, there is also the matter of fully convertible debentures bought by NuPower Renewables in NuPower Technologies, right after its sale in 2016, claimed an officer in one of the investigation agencies looking into the matter. He too did not wish to be named.
Fully convertible debentures are debt investments that can be converted into equity after a stipulated time.
Nishant Kanodia, another Ruia relative, invested in Kochhar's NuPower Renewables, although he exited in 2013 after selling his stake to the Mauritius based DH Renewables, whose ownership isn't known.
Essar Group has said that all its business dealings with Nishant Kanodia's group has been on an arm's length basis and that it has not invested in NuPower Renewables or Firstland Holdings, Kanodia's company that invested in NuPower.
The Essar Group did not respond to an email seeking comment.
Deepak Kochhar and his companies are being investigated after a whistleblower complained that Videocon Chairman, Venugopal Dhoot, had transferred his personal stake in it to Deepak Kochhar as a quid-pro-quo for a loan extended by ICICI Bank to Videocon. Deepak Kochhar and Dhoot have both been named in a preliminary enquiry of the central Bureau of Investigation.
The Essar Group is one of ICICI Bank's large borrowers and has had extensive dealings with the bank over the past several decades. Hindustan Times learns that the conglomerate still owes the lender around ₹10,000 crore after paying back several times that in recent months, courtesy the $13 billion sale of Essar Oil last year to Rosneft.