Uber plans safer India ride with connected car technology
May 30, 2017 09:06 PM IST
Uber India said Autohawk will help monitor its cars, besides reporting updates such as health of the vehicle and location to Uber as well as fleet owner.
In times of unsafe streets, Uber India plans to make its drives safer for its customers by connecting its cars to cloud services for virtual control of their movements, while also reporting on the vehicle's location and health.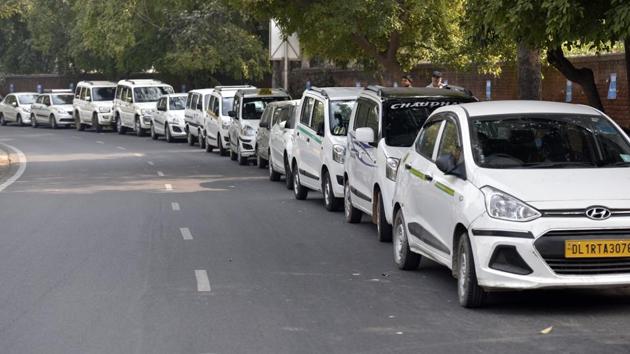 Uber has developed Autohawk, a system to connect its cars to cloud which not only will update the car's location on the map in real time, but will also give information about the condition of the vehicle's engine, gearbox, coolant levels, odometer information, etc., Apurva Dalal, head of engineering at Uber India told reporters in New Delhi on Tuesday.
Currently Autohawk is being developed to add more features to make then riders' journey safer by constantly tracking movement of the vehicle, Dalal said. "We wish to take this forward and develop a system where, if needed, we could control the vehicle or remotely stall it," he added.
The feature becomes important in a country like India that has seen repeated complaints of abuse and harassment by the drivers. Taking its safety initiatives further, Uber said it aims to complete the verification process for new drivers in less than 15 minutes.
Uber is one of the top players in India's app-based cab-hailing space where other players are Ola Cabs and Meru Cabs. Though Meru owns its entire fleet of radio cabs, Ola Cabs has recently tied up with automakers such as Mahindra and Mahindra to put more cars on the road.
"This is a very lucrative concept and we may consider such partnerships, but there's no such deal on the cards yet," Uber's head of global growth Vinay Ramani told HT.
Uber, a San Francisco-based startup is present in more than 450 cities in over 70 countries. But the company is, as Ramani puts it, "very passionate about India", keeping the country's growth prospects in mind.
Experiments like cash payments, Uber Fleet for allowing vehicle-fleet-owners to do business via the app were started in India and taken overseas, said Ramani.
The company even started an engineering centre in Bengaluru, to drive innovation in India as well as in Asia.
"We have full-fledged teams to make end-to-end products right here, be it dealing with transactional issues or app support or even our driver-partner interaction. We are a startup within a startup called Uber. So we call ourselves an autonomous startup," Shirish Andhare, head of India product and growth, said.